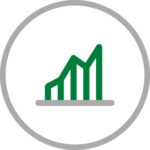 Undervalued Stocks
Warren Buffett would be proud you're here. The Oracle of Omaha is known for his strategy of investing in value stocks -- stocks that trade at a lower price than their fundamentals suggest they're worth. You won't find many flashy, popular names or crazy growth stories here (you'll want to check out growth stocks for that). But what you will find are mature stocks with high dividend yields, low price-earnings (P/E) ratios and steady long-term gains. Read on to learn how you can profit from investing in undervalued stocks.
Recent Undervalued Stocks Articles
Although tech stocks received a massive beat down this year, a few smart names may jump higher in the final month of the year.
While retail stocks suffered disproportionately throughout the post-pandemic new normal, these ideas could offer positive surprises.
Here are some of the safest, top-quality tech stocks investors can count on, especially since they're leaders with wide economic moats.
Although the market shows signs of improvement, the waters are still choppy enough for investors to focus on index funds to buy.
If you are looking for undervalued Reddit stocks to buy, this article will give you eight great options that are trading at a discount.
These undervalued growth stocks have witnessed deep corrections and look oversold. They should be good buys for long-term investors.
Consider buying these undervalued Dow stocks at current prices or on the next pullback in the blue-chip index.
Here are three top cryptocurrencies to buy for long-term investors looking to take a risk-on approach right now.
With the market potentially baking in much of the bad news, these are the fast money stocks to buy for contrarian traders.
With the market having overcome its fear of the Fed, there are many good stocks for investors to buy at this point. 
These reliable blue-chip companies have share prices that are trading at a huge discount right now, presenting opportunities to investors.
Most value stocks are older, more established companies whose shares are trading at bargain prices. Value investors are people who take a long-term approach with the expectation that a stock will appreciate over time.
While boring might be best during a possible economic downturn, these sin stocks provide a tempting alternative to your portfolio.
While market volatility has brough the bears out of hibernation, certain short-squeeze stocks could be a trap for the pessimists.
These undervalued long-term stocks are cheap and full of potential for investors with a time horizon of three to 10 years.
With possibly choppy waters ahead in the global economy, investors may want to seek shelter in utility stocks to buy.
While macroeconomic pressures hurt the innovation sector, it also opened doors for millionaire-maker tech stocks to buy.
Hydrogen stocks could be some of the most explosive stories of 2023. So, here are seven such companies investors may want to own now.