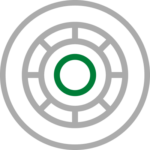 Blue-Chip Stocks
There are plenty of investing strategies and trends to choose from. But at the end of the day, nothing beats investing in a large company with a stellar reputation. Enter the blue-chip stocks. These stocks represent the market leaders and biggest household names in their respective industries. With rock-solid financials, well-established brands and often high-yielding dividends, the blue chips offer a relatively low-risk investment option. Read on to find out how you can profit from investing in blue-chip stocks.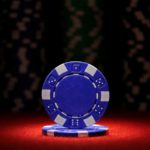 Investors should consider buying these blue-chip names on the dip while they are trading at a discount, and before their price rebounds.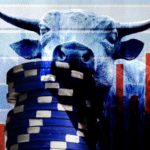 As stocks overall remain at depressed prices, now's the time to build long-term positions in these seven cheap blue-chip stocks.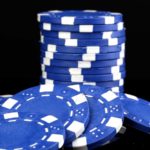 These are the best blue-chip stocks to buy at attractive levels for high total returns as they represent companies with robust cash flows.
Recent Blue-Chip Stocks Articles
Upgrade your portfolio for the final quarter of the year with these hot S&P 500 stocks to buy before they soar higher.
However, he has smaller positions in dozens of other stocks that attract less attention from the media.
Although established entities enjoy a strong track record, these blue-chip stocks to sell prove that they're not immune from risks.
The Dow Jones Industrial Average, commonly known as the Dow, is an index comprised of 30 leading blue-chip stocks. Combined, they cover most economic sectors, leading many investors to view the Dow as a bellwether for the health of the U.S. economy.
Stocks' recent decline amid interest rate fears was overdone. Here are seven large-cap stocks to buy to exploit the Street's coming rally.
While the broader market has been resilient, many individual stocks remain choppy. Thus, these seven stocks will add much-needed ballast.
Today's impressive move in COST stock has some investors wondering whether Costco stock is still worth buying here.
As the Fed's decisions echo through the market, these are the stocks to buy that could navigate the economic turbulence ahead.
AI systems continue to signal that now is a great time to buy blue-chip stocks. Here are three you should consider now.
These long-term stocks are essential for crafting a balanced portfolio that'll consistently generate high returns for decades.
Among such stocks that have weathered market uncertainty in the past, blue-chip stocks tend to outperform. I think the same principles will apply during the next crash.
Each time Buffett buys or sells a stock, it makes news headlines. Share prices literally rise and fall whenever Buffett makes an adjustment. His outsized influence on markets is hard to quantify.
Even blue-chip stocks can plunge under adverse conditions, so it's important for investors to review this list of blue-chip stocks to sell.
Capitalize on the reversing market trends by investing in these previously overvalued blue-chip stocks right now.
At the right price, any stock can be a buy, assuming it's got a future. These three chip makers certainly do.