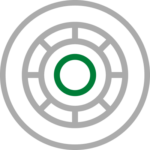 Blue-Chip Stocks
There are plenty of investing strategies and trends to choose from. But at the end of the day, nothing beats investing in a large company with a stellar reputation. Enter the blue-chip stocks. These stocks represent the market leaders and biggest household names in their respective industries. With rock-solid financials, well-established brands and often high-yielding dividends, the blue chips offer a relatively low-risk investment option. Read on to find out how you can profit from investing in blue-chip stocks.
Recent Blue-Chip Stocks Articles
These are the low P/E stocks to buy at current levels for a sharp reversal rally in the coming quarters.
These three solid dividend stocks are currently sitting in a sweet spot of the economy, as consumer spending starts to slow.
Here are three stocks to buy for investors looking to make money from this recent financial calamity that's unfolded.
These three Warren Buffett stocks are excellent options for all long-term investors seeking stable returns over time.
These are the undervalued low-beta blue-chip stocks to buy for capital preservation in times of broad market uncertainty.
Although blue-chip stocks carry a reputation for being bulky and not exciting, these large enterprises can really move.
These three high-quality, blue-chip stocks all provide investors with significant defensive characteristics.
As artificial intelligence applications continue to expand, here are seven AI stocks that are excellent choices for long-term growth.
These three stocks remain top buys on a China reopening, as economic activity continues to pick up in this global economic powerhouse.
These high-growth stocks are great options for investors looking to make explosive returns, once the economy starts roaring again.
Insurance stocks are now bargains because investment returns are down and costs are up, but their dividends make them solid bets.
Using an investment platform as a guide, I asked what are the best stocks to buy under current circumstances. Here's the list.
The real opportunity in aerospace stocks lies outside the major defense firms, with these companies among the best-positioned for growth.