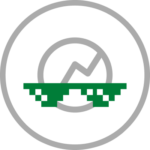 Meme Stocks
By now you've surely heard the hype surrounding some of the biggest meme stocks: AMC Entertainment, Bed Bath & Beyond, Express. Meme stocks first made headlines in 2020 as investors on Reddit coordinated a short squeeze, sending GameStop shares soaring. Today, online communities on various social media platforms continue to rally around their favorite beaten-down names. If the companies are a little nostalgic and the stocks have a high short interest, even better. But which ones are actually solid investments? We've done the research – and combed through r/WallStreetBets – so you don't have to.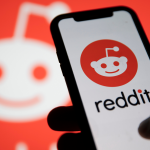 The best Reddit stocks have solid fundamentals and the potential to benefit from bullish investor sentiment.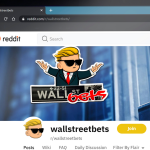 If you are looking for undervalued Reddit stocks to buy, this article will give you eight great options that are trading at a discount.
Recent Meme Stocks Articles
TSLA stock is rising following the release of its fourth-quarter earnings report. CEO Elon Musk remains the largest shareholder of Tesla.
Cryptyde (TYDE) stock is on the move Thursday as investors react to the company's strong revenue guidance for the full year of 2023.
Helbiz has been on a superhuman quest to drive up HLBZ stock. Can it really beat Mr. Market forever, though?
TSLA stock is surging this morning after the electric vehicle (EV) maker reported stronger-than-expected fourth-quarter results.
Today, investors in Helbiz and HLBZ stock are in selling mode despite renewed calls for a war on naked short selling.
Shares of embattled retailer Bed Bath & Beyond are surging again today. BBBY stock is moving 10% higher on little news.
Earnings will offer TSLA stock investors a reading on how far Tesla remains ahead of rivals in producing electric vehicles and batteries.
Short sellers collected significant profits last year, beating out the S&P 500. Here are five short squeeze stocks with high CTB fees.
GNS stock has been at the center of attention following Genius Group's creation of an "Illegal Trading Task Force."
Meme stocks like GME and MULN have burned retail investors. That's not stopping investors from diving in again and again.
AMC Entertainment has been all over the map lately. AMC stock is trying to find its footing after a 73% rally off the December low.
Shareholders of MULN stock have drafted to petition for the company to investigate shares that have failed to be delivered.
Mullen held its special meeting of stockholders. MULN stock shareholders preliminarily voted in favor of Proposal No. 1 and No. 4.
The market is still bearish, making it the ideal time to review your portfolio and pick out which stocks are best to sell.
The retailer's share price is rising today after it filed for Chapter 11 bankruptcy as retail traders target PRTY stock for a short squeeze.
Mullen has released its Form 10-K. A figure from the 10-K and a press release may imply that the company has 3,000 preorders.
Avatar: The Way of Water is making a splash and AMC CEO Adam Aron is taking notice. Here's what AMC stock investors should know.
Carvana (CVNA) stock is climbing higher on Tuesday after the used-car retailer adopted a poison pill position to preserve its NOLs.