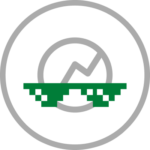 Meme Stocks
By now you've surely heard the hype surrounding some of the biggest meme stocks: AMC Entertainment, Bed Bath & Beyond, Express. Meme stocks first made headlines in 2020 as investors on Reddit coordinated a short squeeze, sending GameStop shares soaring. Today, online communities on various social media platforms continue to rally around their favorite beaten-down names. If the companies are a little nostalgic and the stocks have a high short interest, even better. But which ones are actually solid investments? We've done the research – and combed through r/WallStreetBets – so you don't have to.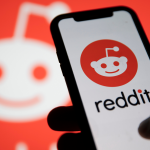 These best Reddit stocks represent some of the best bets in the current market downturn with remarkable upside potential.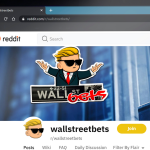 If you are looking for undervalued Reddit stocks to buy, this article will give you eight great options that are trading at a discount.
Recent Meme Stocks Articles
The internal drama involving BBIG stock rages on, with tomorrow being the last day for Erik Finman to issue a public retraction.
GameStop (GME) stock could be ready to fall even further as one analyst predicts a 75% drop in the video game retailer's shares.
A report has raised the possibility that AMC Entertainment is facing bankruptcy. Here's why AMC stock won't overcome its mounting problems.
AMC CEO Adam Aron rode the meme wave all the way into shore and now has little but operating losses and a volatile AMC stock to show for it.
GME stock is trending on social media after the company reported weaker-than-expected third-quarter results yesterday.
Yesterday's news is today's news, with shareholders in Bed Bath & Beyond and BBBY stock continuing to sell into weakness.
BBIG stock is in focus after former ZASH CEO Erik Finman called for Vinco Ventures' board to remove Ross Miller and Gabe Hunterton.
The Chainsaw has released a report claiming that institutional investors may have used tokenized AMC shares to manipulate AMC stock.
SNDL stock is staging a late-year comeback after the marijuana and liquor company reported its third-quarter earnings.
Mullen could soon deliver its first shipment of EU approved and certified I-GOs to Newgate Motor Group, a dealership in Ireland.
GameStop will report third-quarter earnings on Dec. 7. Analysts expect revenue of $1.35 billion and an EPS loss of 28 cents.
Although meme stocks carry a not-so-great reputation, these ideas combine grassroots enthusiasm with relevant fundamentals.
However, whether guilty of the "crime," or merely struggling to put allegations behind them, the question is whether these seven corporate scandal stocks can make a recovery. Let's dive into each one, and see if a comeback is possible.
These 3 stocks to avoid are no-brainer sells in this market, representing weak companies with poor prospects over the long-term.
As the Fed continues to tighten the market, consider putting these seven on your list of overvalued Nasdaq stocks to sell before 2022 ends.
There are still some on WallStreetBets who believe in AMC and in Gamestop, but both stocks have fallen steadily in 2022.
Bed Bath & Beyond (BBBY) stock sank 10% after it named Sue Gove, who was serving as interim CEO, as its permanent CEO.
Here's why investors and speculators in Bed Bath & Beyond and BBBY stock are hitting the bid today, as this stock surges 20%.