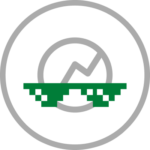 Meme Stocks
By now you've surely heard the hype surrounding some of the biggest meme stocks: AMC Entertainment, Bed Bath & Beyond, Express. Meme stocks first made headlines in 2020 as investors on Reddit coordinated a short squeeze, sending GameStop shares soaring. Today, online communities on various social media platforms continue to rally around their favorite beaten-down names. If the companies are a little nostalgic and the stocks have a high short interest, even better. But which ones are actually solid investments? We've done the research – and combed through r/WallStreetBets – so you don't have to.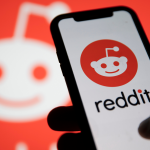 The best Reddit stocks have solid fundamentals and the potential to benefit from bullish investor sentiment.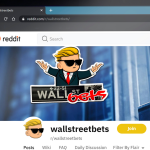 If you are looking for undervalued Reddit stocks to buy, this article will give you eight great options that are trading at a discount.
Recent Meme Stocks Articles
BBBYQ stock is surging higher today after CNBC reported that at least two bidders are interested in purchasing Buy Buy Baby.
With bankrupt Bed Bath & Beyond receiving interest for its flagship infant apparel business, BBBYQ stock is posting a strong upswing.
June 14 marks the last day for any bidders to place a bid for some or all of Bed Bath & Beyond's assets. Here's what to know about BBBYQ stock.
Before you think about loading up on AMC Preferred Equity Units, consider the major risks and be prepared for APE stock to lose value.
Troika Media (TRKA) stock is a hot topic among traders on Thursday as the company's shares undergo a reverse stock split.
Many r/WallStreetBets favorites belong on a list of stocks to sell. Here's why MULN stock and BBBYQ stock are at the top of that list.
Retail investors are wising up to these meme stocks to sell and bailing out quickly. You better do the same... or else.
MAEO's Lawrence Hardge hosted a livestream yesterday to discuss potential deals with the Middle East and Asia, putting MULN stock in focus.
Some of GameStop's customers could soon enjoy discounts on games, collectibles and more. And a huge GME stock rally may be imminent.
Bed Bath & Beyond (BBBYQ) stock continued its plunge today, just one day out from the bankrupted company's stalking horse deadline.
GME stock investors should mark their calendars for when GameStop reports its first-quarter earnings on June 7.
Mullen (MULN) stock remains a bear to investors. According to Fintel, the company briefly had zero available short shares per a sample.
Discover the secrets to finding short-squeeze stocks and gain insights into market dynamics. Learn how to identify potential opportunities.
Retail investors are betting on a short squeeze for Bed Bath & Beyond. Here's why it makes more sense to bet against BBBYQ stock.
TOP Financial had been a very volatile name about a month ago. Today, though, shareholders are still waiting for TOP stock to resume trading.
Even a successful trade show can't help Mullen Automotive achieve real growth. Here's why MULN stock is past the point of no return.
The SEC suspended shares of TOP stock from May 12 to May 25, citing unusual market activity. Its May 26 and TOP still seems to be suspended.
Nikola is about to be delisted from the Nasdaq. Here's why the company's attempt to save itself won't make NKLA stock a buy.
BBBYQ stock is in focus amid continued talks of a short squeeze. Next week, Bed Bath & Beyond's bankruptcy sale process will begin.