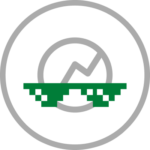 Meme Stocks
By now you've surely heard the hype surrounding some of the biggest meme stocks: AMC Entertainment, Bed Bath & Beyond, Express. Meme stocks first made headlines in 2020 as investors on Reddit coordinated a short squeeze, sending GameStop shares soaring. Today, online communities on various social media platforms continue to rally around their favorite beaten-down names. If the companies are a little nostalgic and the stocks have a high short interest, even better. But which ones are actually solid investments? We've done the research – and combed through r/WallStreetBets – so you don't have to.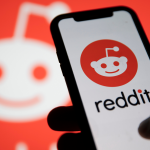 The best Reddit stocks have solid fundamentals and the potential to benefit from bullish investor sentiment.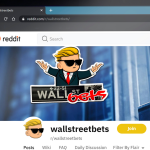 If you are looking for undervalued Reddit stocks to buy, this article will give you eight great options that are trading at a discount.
Recent Meme Stocks Articles
Digital World Acquisition is rising on news of Donald Trump's indictment. Here's why DWAC stock isn't likely stay in the green.
BBBY is trying to raise $300 million in equity with a market cap of $65 million. There is a new warning of bankruptcy haunting BBBY stock.
These short-squeeze stocks have potential catalysts that could turn the tide this year despite the negative outlook.
Shares of MULN stock have flown higher following the company's lawsuit against Intersection Media Group, d/b/a dot.LA.
Genius Group will begin trading on alternative investment platform Upstream on April 6. However, this news isn't impacting GNS stock today.
Traders are dumping BBBY stock as Bed Bath & Beyond releases its preliminary financial results and announces a large-scale equity sale.
GameStop announced the launch of new NFT collection GMERICA V2 today. Here's why this news isn't impacting GME stock.
GameStop Chairman Ryan Cohen has placed a focus on brick and mortar stores, ignoring the trend of growing e-commerce sales.
New reports suggest that Amazon is considering acquiring AMC Entertainment. AMC stock rose quickly on news of the potential deal.
Amid Mullen Automotive suing a media company for defamation, the volatility of MULN stock may reflect its questionable merit.
The cost-to-borrow fee for AMC stock has hit 269%, representing a gain of over 100% this month. Here's what you need to know.
GameStop has hinted that it's preparing for a major NFT announcement. Here's why that isn't likely to do much for GME stock.
Short squeeze stocks are all over Wall Street in the wake of the regional banking crisis. Which names should you keep an eye out for?
AMC stock is in focus after AMC Entertainment CEO Adam Aron tweeted out the company's robust food and beverage sales. Can it gain steam?
Silvergate Capital is seeing a reprieve on Monday on a possible short-squeeze trade, but SI stock still faces significant pressure.
Mullen Automotive is working on producing a supercar called the Mullen GT. Here's why this news isn't helping MULN stock rise.
Mullen has confirmed that it expects to deliver its Class 1 electric vehicle cargo van to RMI by the end of Q1, or March 31.
Vinco will hold its annual meeting on April 18. BBIG stock shareholders will vote on 12 proposals, including a reverse stock split proposal.
The cost to borrow GameStop shares has been rising steadily all week. Another GME stock short squeeze may be on its way.