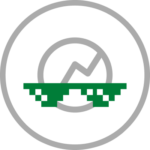 Meme Stocks
By now you've surely heard the hype surrounding some of the biggest meme stocks: AMC Entertainment, Bed Bath & Beyond, Express. Meme stocks first made headlines in 2020 as investors on Reddit coordinated a short squeeze, sending GameStop shares soaring. Today, online communities on various social media platforms continue to rally around their favorite beaten-down names. If the companies are a little nostalgic and the stocks have a high short interest, even better. But which ones are actually solid investments? We've done the research – and combed through r/WallStreetBets – so you don't have to.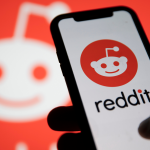 These best Reddit stocks represent some of the best bets in the current market downturn with remarkable upside potential.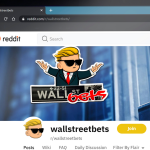 If you are looking for undervalued Reddit stocks to buy, this article will give you eight great options that are trading at a discount.
Recent Meme Stocks Articles
Today, investors in Avenue Therapeutics and ATXI stock have seen impressive gains, as momentum builds for this micro-cap stock.
AMC CEO Adam Aron continues to issue preferred stock in defiance of common stockholders who fear dilution of their interest.
Shares of AMC stock are taking a hit after the company filed to sell up to 425 million units of APE over an unspecified time period.
Investors who dismiss meme stocks as a fad are definitely missing the bigger picture as meme investors have realized their own power.
These meme stocks to sell are mostly relics from the pandemic that continue to hang on. Get out before more is lost.
Here are the meme stocks to buy on the dip for speculators who want to venture beyond the retail gaming and box office businesses.
'Meme mania' has long since passed, but there may be an opportunity with these seven meme stocks trading at a discount right now.