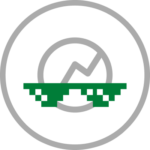 Meme Stocks
By now you've surely heard the hype surrounding some of the biggest meme stocks: AMC Entertainment, Bed Bath & Beyond, Express. Meme stocks first made headlines in 2020 as investors on Reddit coordinated a short squeeze, sending GameStop shares soaring. Today, online communities on various social media platforms continue to rally around their favorite beaten-down names. If the companies are a little nostalgic and the stocks have a high short interest, even better. But which ones are actually solid investments? We've done the research – and combed through r/WallStreetBets – so you don't have to.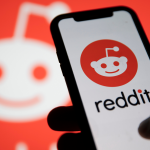 The best Reddit stocks have solid fundamentals and the potential to benefit from bullish investor sentiment.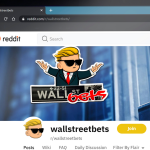 If you are looking for undervalued Reddit stocks to buy, this article will give you eight great options that are trading at a discount.
Recent Meme Stocks Articles
Some investors in embattled retailer Bed Bath & Beyond and BBBY stock are pricing in the potential for Ryan Cohen to join the fray once again.
AMC Entertainment CEO Adam Aron is doubling down on his CEO of the people image. Here's why that can't save AMC stock.
Magic Empire (MEGL) stock and AMTD Digital (NHKD) stock have been trending in recent days on social media amid their massive rallies.
HKD stock continued its rise overnight, but there's still not much to the company justifying anything like a $5.6 billion market cap.
Antara Capital has purchased 60 million APE units, partially fulfilling its agreement with AMC to purchase 106.59 million in APE stock.
The third short squeeze in HKD stock is unlikely to last any longer than the previous two, as there is no news to justify its major rise.
Mullen's cost to borrow fee has fallen by 80% compared to yesterday, while short interest is elevated, sparking short squeeze speculation.
AMC Entertainment's CEO is clearly unafraid to court controversy. For today at least, AMC stock traders don't seem to take issue with this.
BBBY stock will rise or fall on the answers interim CEO Sue Gove gives when Bed Bath & Beyond reports November earnings on Jan. 10.
These video game stocks to sell are reeling on the back of a major slowdown in video game sales this year.
As analysts predict poor holiday sales, Bed Bath & Beyond, and BBBY stock, one of 2021's "meme stocks," may not make it through 2023.
CENN stock is trending after the EV maker announced that it had failed to comply with one of Nasdaq's rules. 
MULN stock is surging higher after the company announced that it would deliver its I-GOs to Newgate Motor early next month.
Shareholders will be able to vote on a MULN reverse stock split in a range between 1-for-2 and 1-for-25 on Dec. 23.
AMC Entertainment has confirmed its plans to buy theaters from Cineworld have fallen through. Here's what this means for AMC stock.
Shares of AMC stock are in the red after the company announced that it had raised $162 million from APE units, among other announcements.
Elon Musk, Ken Griffin and Jared Kushner were spotted together at the 2022 World Cup, prompting speculation due to their proximity.
The cryptocurrency miner's share price has jumped 30% higher after the Nasdaq threatened GREE stock with delisting.