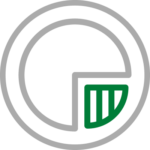 Dividend Stocks
Many investors overlook the importance of steady income. No matter your investment profile, dividends provide stable growth with consistent payments that accrue and compound over time. If you plan to retire wealthy, you need stocks that will pay you to own them. Our investment analysts highlight the stocks with the highest yields, uncover those increasing their payouts and evaluate the highly regarded Dividend Aristocrats, plus much more. Read on to find out how you can profit from investing in dividend stocks.
Recent Dividend Stocks Articles
While most stocks were down in 2022, these food stocks provided excellent dividends and growth for those interested in food processing.
As the market enters an ambiguous phase, investors can find significant comfort in dividend stocks with low payout ratios.
Warren Buffett stocks rarely disappoint the disciplined long-term investor willing to buy stocks on weakness and hold forever.
The search for high-yielding dividend stocks is on, with many investors looking for a way to add portfolio defensiveness right now.
These three are the dividend stocks to sell as high yielding dividends cannot cover the problems at these companies.
Some of the best investment opportunities going forward can still be found in these hot income stocks to buy.
Investors may want to turn toward these sin stocks as they offer high dividend yields and resistance against recessions.
Market volatility have you worried? These seven dividend stocks for passive income are attractive in any economic and political environment.
With circumstances getting a tad too rough in the market, it's time for investors to pivot toward no-brainer dividend stocks to buy.
These three dividend stocks aren't the biggest names in their industries, but they are still worth income investors' attention.
Fear can be an investor's most vital investment tool, which we can also use to hunt for beaten down high-yielding dividend stocks.
These dividend stocks sport high yields above 6% that are also secure, even in the face of economic insecurities.
The list that follows includes cash-rich dividend stocks to buy that are performing well right now, despite broad macro headwinds.
Technology stocks have taken a beating this year. But these three picks offer dividend yields over 3%, making them safer bets.
These dividend stocks to avoid may seem attractive on paper, but are essentially value and dividend traps with little upside ahead
This article will give you seven of the most popular dividend stocks ranked from the largest market cap to the smallest
Any reasonable portfolio of income stocks to buy for retirement should include at least a few of these smart stocks to buy, in my view.
Boring stocks for retirement from the blue-chip space that trade at attractive valuations and have sustained dividend visibility with steady cash flows.
Dividend stocks are attractive because of their steady stream of payouts. And insider ownership demonstrates confidence in a stock. Why not combine both?