For years, a theory on Wall Street has been that investors should own stocks in companies that they know and maybe even use their products.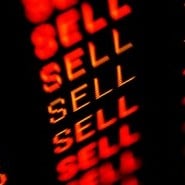 There might be something comforting about having your money invested in companies that make products you use or stores you shop in, but that doesn't necessarily mean those are the best investments.
I am a numbers guy and have learned over the years that even well-known companies can be stocks to sell. Company fundamentals have to be superior and earn high grades from Portfolio Grader; buying based solely on familiarity is just not a good idea.
Today, we'll look at three such well-known names that have poor fundamentals: Weight Watchers (WTW), Mattel (MAT) and Hershey (HSY).