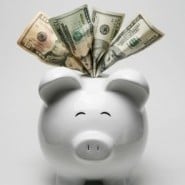 Everyone loves a dividend stock that throws off a big, fat yield and generates market-beating price appreciation.
Too bad they're hard to find and even tougher to buy with confidence. Let's face it: Juicy dividends have a way of getting cut, and high-flying stocks are always at risk for a correction.
Of course, one way to feel more secure in a stock's dividend stream and future price action is to look at insider buying.
Insiders — those executives and board members who know more about the company's prospects than you do — sell for all sorts of reasons, most of which signal nothing about the future. In fact, insiders always sell more than they buy — partly because a huge proportion of executive compensation is stock-based. (Hey, you can't buy a beach house with unexercised options.)
Insider buying, however, presumably happens for only one reason: Someone in a position to know has enough faith in the company to put his or her own hard-earned cash on the line.
With that in mind, we scoured the Russell 3000 and found three stocks you can feel confident in for a number of reasons: They've got junk-bond-level dividend yields, without the junk-bond risk. They're beating the S&P 500 for the year-to-date. Liquidity is always important, so market capitalization is at least $900 million. And — most importantly — these stocks have a track record of insiders buying many more shares than selling.
Here are the top three dividend stocks we sussed out: