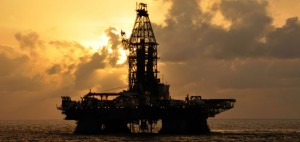 Oil stocks providing services are in a great place to profit as more E&P firms turn to fracking and advanced drilling techniques in order to meet rising production goals.
Two big oil stocks specializing in services and riding the fracking wave are Schlumberger (SLB) and Halliburton (HAL). SLB stock and HAL stock are both handily outperforming the broader market year-to-date.
In fact, SLB and HAL just reported earnings, giving investors in oil stocks further proof that service picks are in a league of their own.
Big Profits for Service Oil Stocks
One word could sum up the recent performance for oil stocks SLB and HAL — international. The oil stocks saw their biggest increase in profits driven by the growing adoption of hydraulic fracking and deepwater drilling abroad.
Oil stock Schlumberger, for one, is the world's largest oil service firm. SLB posted earnings of $1.24 per share — a 20% year-over-year improvement and the eighth consecutive quarter that SLB topped expectations.
The land rig count and oil services demand here in the U.S. was relatively flat for SLB, but the international market was booming. In fact, SLB recorded roughly two-thirds of its revenue from outside North America. Pressure pumping (i.e. fracking) improvements in Saudi Arabia and Iraq were some of the biggest contributors to rising SLB revenue, which surged over to over $11.6 billion. Efficiency gains and as well as the seasonal rebound in Canadian drilling also contributed to record-high quarterly revenue for SLB stock.
Also feeling the international oil service love was Halliburton — a major rival for SLB.
HAL stock managed to improve earnings on the back on rising international demand for its well completion and fracking equipment. Halliburton reported a double-digit jump in income from continuing operations to $707 million, or 79 cents per share. And excluding the $38 million in restructuring charges and asset write-downs, adjusted earnings per share clocked in at 83 cents for HAL.
While North American revenue produced a slight increase for the oil stock, HAL saw the biggest jump from beyond our borders. International revenue climbed 13%, while operating income increased by 20%. The bulk of those gains, as was the case for SLB, came from operations in the Middle East, with Russia and Angola contributing as well.
HAL is the largest operator of pressure pumping equipment and has been looking towards other energy producing countries to fuel stagnating growth and overcapacity in the U.S. market. So far, that strategy seems to be paying off, as HAL stock has soared nearly 50% year-to-date.
Of course, SLB stock isn't far behind with a solid 37% climb in the books since Jan. 1.
The bottom line: The key for both oil stocks was global demand for its products.
Oil Stocks Must Think Global
So if there's one thing we can learn about oil stocks from SLB and HAL earnings, it's that those oil stocks with a global footprint are the ones seeing real results. As the fracking boom exploded, many oil service firms ramped up capacity. However, as natural gas prices drifted lower, the oil stocks in the E&P industry have iidled much of their new drilling and expansion projects. That's taken the wind out of many earnings for U.S.-focused service oil stocks.
For example, smaller oil service stock Superior Energy Services (SPN) recently reported a profit warning built on the back of lower drilling activity in the U.S. Analysts have similar concerns about fracking oil stock C&J Energy Services (CJES).
While lower drilling activity does hurt both SLB stock and HAL stock, the global focus does provide plenty of cushion and, as we've seen, profits. For investors, this due of oil stocks focusing on services still remains the best way to play the sector.
Shares of SLB stock can be had for a forward P/E of just 16, while HAL stock is currently cheaper and trading for a forward P/E of just 12.
Given the the rising profits driven by global gains for these oil stocks, that price is a pretty good deal for investors. Snag up SLB stock and HAL stock while these oil stocks are still cheap.
As of this writing, Aaron Levitt did not hold a position in any of the aforementioned securities.