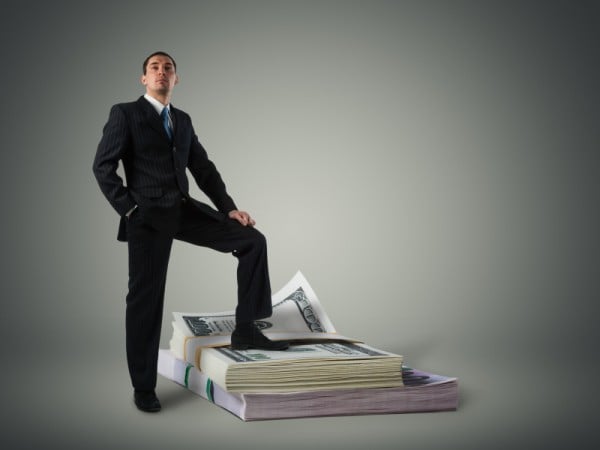 Source: iStockPhoto.com/Vadmary
So you've done your research and found a few stellar mutual funds that suit your investment needs. Even better, the funds have some of the best five-year returns in their respective category. You can now add these funds to your portfolio, right?
Not so fast!
We all know that past performance is no guarantee of future results, especially with regard to short-term returns, such as that of one year or less. This is why conventional wisdom says to analyze the five- and 10-year returns for mutual funds.
But not all time periods are created equal.
Consider the past five years as a case in point: This time frame consists of 100% bull market. The problem is, it's common for mutual funds to do well in certain market environments and not so well in others. What if a fund you are analyzing is among the best during growth periods, but among the worst in a bear market? You wouldn't know by looking at the five-year returns.
Assuming your time horizon is more than a few years, you will need to analyze a full market cycle — one that includes a bull market and a bear market. Therefore, the 10-year returns should be your primary focus when researching mutual funds. Especially now.
To demonstrate my point, I'll share with you three mutual funds that are highly ranked for their respective category for five-year returns but are poorly ranked for the 10-year returns. Also, these funds are recognizable names and have billions of dollars in assets under management — not small or obscure funds cherry-picked to prove a point. Moreover, I included only mutual funds that have had the same manager for the majority of the 10-year period, so there's only one person (or team) to blame for the poor performance.
Good for Five Years, Bad for 10: Longleaf Partners Fund (LLPFX)
Longleaf Partners Fund (LLPFX) has a five-year performance rank of 19 and a 10-year rank of 84. The 19th percentile rank means it is outperforming 81% of funds in its large blend category for five-year returns but losing to 84% for the 10-year period.
That performance comes under a management team that has been in place for 24 years, and despite this longer-term underperformance, the fund still has $8.6 billion in assets.
The biggest performance drag for LLPFX is 2008, when it declined 50.6%, whereas the S&P 500 Index fell 37%.
The flip side, of course, is that in 2009, the fund bounced back 53.6%, beating the S&P 500 by more than 27 percentage points.
In short: Bull markets might be good for LLPFX, but bear markets appear to be terrible.
Bill Miller Is Losing His Magic Touch: Legg Mason Opportunity Fund (LMOPX)
Here's another prime example where a fund loses big in bear markets. In 2008, the midcap-value-focused Legg Mason Opportunity Fund (LMOPX) tanked 65.5%, but followed that poor performance with a leap of 84% in 2009.
Now that's volatility!
LMOPX also did poorly in 2011 with a 34.9% decline during a year in which the S&P 500 actually climbed 2.1%!
To compare apples to apples, the category rank for five-year performance is a respectable 26, but the 10-year rank is a woeful 98.
It is interesting to note that one of the co-managers of this fund is the legendary Bill Miller, who beat the S&P 500 for 15 consecutive years (1991 through 2005) with his fund, Legg Mason Value Trust (LMVTX).
Miller's stock selection has obviously not been so consistent since then.
Not Such a "Value": Weitz Value Fund (WVALX)
Weitz Value Fund (WVALX) beats 84% of its large blend peers for five-year returns with a rank of 16, but is among the worst for 10-year returns with a rank of 94. Fund manager Wallace Weitz is the founder of the fund company, Weitz & Co., which means he might not fire himself anytime soon for such inconsistent performance.
The biggest performance drag for WVALX was 2007 when the fund declined by 10.4% — all while the S&P 500 gained 5.5%. Mr. Weitz appears to be expecting a bear market soon, because the fund is sitting on a cash allocation of 30%. Perhaps he is attempting to avoid another performance like 2007.
Bottom Line
There are hundreds more examples that are similar to the three funds I shared with you, but they all teach one primary lesson: Picking a fund based upon its five-year return and ignoring the 10-year performance — especially in a time when the previous five years was a raging bull market — might be a grave mistake.
As of this writing, Kent Thune did not hold a position in any of the aforementioned securities.