Third-quarter earnings got underway this week and Netflix (NFLX) stole the spotlight — but not in a good way. Shares of Netflix stock tumbled big time after an earnings miss, losing more than 8% of their value in a single day.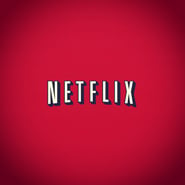 In a way, such outsized moves are par for the course for a pick like Netflix stock, which has more than doubled so far this year, despite those losses. With outsized gains come outsized expectations and outsized price swings.
But despite the recent damage, there's still a lot to like about NFLX stock — a momentum play that, in many ways, is the definition of a game changer.
Netflix Stock Furthers Global Expansion
The reason that Netflix stock got so badly knocked around this week was because of slow U.S. subscriber growth, compounded by disappointing sales and earnings results. The company did note that, "While global growth was as we expected, our forecast was high for the U.S. and low for international."
The U.S. subscriber miss, though, was blamed on technology — the transition to chip-enabled credit cards prevented some users from renewing memberships, according to management.
And in many ways, international growth is the real story for Netflix stock, making those strong results arguably more important long-term.
Management nodded to this, saying, "With a successful launch in Japan, and our launches next week in Spain, Italy and Portugal, we remain on track to become global by the end of 2016." In the fourth quarter, international revenue is slated to expand from $388 million a year ago to $566 million — good for a 45% expansion.
That growth comes largely because Netflix stock isn't just riding, but actually driving a mega-trend, one that's becoming increasingly engrained in society. Management noted as much during the recent earnings call, saying, "The fundamental confidence about the large scale is because on demand is a better experience than linear. And the entire market is going to move from linear to on demand, internet television, over the next 10 to 20 years."
The Future of NFLX Stock
Just as investors need to remember their long-term time horizons when dealing with the recent market rollercoaster in a broad sense, they need to do the same with individual picks like Netflix stock. There are always going to be bumps and bruises for any market or company, so the key is to stay calm during the bumps and continue to keep a close eye on fundamentals and long-term potential.
In the case of Netflix stock, the demand for on-demand television will continue to grow on a global scale. Once again, that makes a blip like the most recent quarter a great buying opportunity for a long-term play. Netflix stock is making all the right detailed moves — raising prices, making its stock more accessible via the recent split, continuing to add compelling original content, and continuing to think global — and it's going to continue to pay off for shares.
Despite the recent disappointments and damage, it's important to remember that NFLX is about far more than just the U.S. and is more than just one earnings miss. Use this blip to buy.
Hilary Kramer is the editor of GameChangers, Breakout Stocks Under $10, High Octane Trader, Absolute Capital Return and Value Authority. She is an accomplished investment specialist and market strategist with more than 25 years of experience in portfolio management, equity research, trading, and risk management. She has extensive expertise in global financial management, asset allocation, investment banking and private equity ventures, and is regularly sought after to provide her analysis on Bloomberg, CNBC, Fox Business Network and other media.
More From InvestorPlace