If you would have asked most Facebook (FB) followers what they thought of this company and its stock a couple years ago, the answer would have been decidedly different than it is today.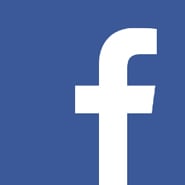 Back then, FB was having problems monetizing its massive base. FB had an enormous amount of users, but accounts were available for free, and using the social media site as an advertising medium wasn't panning out as well as management had hoped.
The only reason investors were excited about FB was its sheer size. Its goal was always about expanding its user base, which is why FB stock IPO'd at such a massive valuation.
The thinking was, once you sell to these folks, you're bound to make huge amounts of money. But, it takes a different mindset to shift from an acquisition-at-all-costs strategy to a monetize-your-base strategy. Yet, you have to do that when you're a publicly-traded company as opposed to a privately-funded start up.
Facebook Stock Started Out Rough, But Found Its Stride
As such, FB stock got off to a very bumpy start as a public company.
There were many doubts that the company could realize its potential in the eyes of very expectant investors. But then some really big things happened — bandwidth got broader and mobile communications took off.
Essentially, the technology caught up to FB's concept. Mobile became a new medium of growth and faster internet speeds meant people could access Facebook more regularly. That also meant more chances for advertisers to get in front of potential customers. It also meant ads could be more dynamic.
Additionally, more bandwidth meant better connectivity for data-heavy innovations such as Facebook's photo and video-sharing acquisition, Instagram, as well as new opportunities in virtual reality (VR).
Let's put some numbers behind this story:
More than 1 billion people use Facebook daily.
Video viewing is at 8 billion per day, which has doubled since April.
In the first nine months of 2015, FB's advertising revenue was up 40% over the same period last year.

Instagram hit 400 million users in September, and ad revenue will likely hit $600 million this year.

75% of Instagram users are outside the U.S.

Messaging application WhatsApp has 900 million members, and has grown 50% since April.

Facebook Messenger has 700 million users.

As for VR projected to be a $3 trillion industry by 2020, the much-anticipated launch of the Oculus Rift VR headset is slated for the first quarter of 2016.
Bottom Line for Facebook Stock
There should be no doubt that at this point — FB has its A-game in place and is set to have an even bigger year in 2016 than it had in 2015.
I say that knowing full well that FB stock is up 36% this year. A few years from now, current prices will be sentimental memories. Facebook is finally hitting its stride. The technology is now synergizing all the efforts FB has been working on in recent years.
What's more, all the money management has spent on the reliability and the security of its entire operation will start showing real returns as well, since advertisers expect reliability and consumers expect privacy. This will also allow FB to expand its newest venture, a marketplace where people can buy and sell goods within FB pages.
Louis Navellier is a renowned growth investor. He is the editor of five investing newsletters: Blue Chip Growth, Emerging Growth, Ultimate Growth, Family Trust and Platinum Growth. His most popular service, Blue Chip Growth, has a track record of beating the market 3:1 over the last 14 years. He uses a combination of quantitative and fundamental analysis to identify market-beating stocks. Mr. Navellier has made his proven formula accessible to investors via his free, online stock rating tool, PortfolioGrader.com. Louis Navellier may hold some of the aforementioned securities in one or more of his newsletters.
More From InvestorPlace