Tesla Motors Inc (NASDAQ:TSLA) is setting new 52-week lows on Monday as it approaches an important earnings report date. But even though TSLA stock is down more than 30% in 2016 and has flopped about 45% from its highs last summer, investors need to look past the short-term to really understand this electric vehicle manufacturer.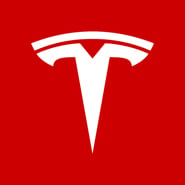 After all, Tesla stock has never been a buy based on conventional metrics like earnings and sales. Even after the declines in TSLA stock, the automaker sells for more than 5 times revenue and trades at a forward P/E of nearly 90.
And, of course, it's worth noting that the company only produced about 50,000 cars in 2015, so clearly it's not the current run-rate that has investors buying TSLA.
No, what really matters about this company is what its iconic CEO Elon Musk has planned for Tesla down the road. And here are the important figures that you should be watching:
Model X Production: Those who think cheap oil is bad for Tesla sales don't get the big picture. These electric vehicles are status symbols, and the recently launched Model X SUV is already two years late … so those paying upward of $80,000 for this exclusive ride are not worried about prices at the pump. It is important, however, to note that the flagship electric SUV is behind schedule and causing plenty of production bottlenecks — including complications to the already successful Model S sedan. The demand will be there if Tesla can actually get Model X SUVs to roll off the line at scale. But if not, TSLA stock will be hurting in a big way.
Guidance on Model 3: The plan for Tesla all along has been to use proceeds from the higher-margin Model S to fund a move downmarket into a populist, entry-level electric vehicle. Part of the reason that TSLA stock has suffered so much in the past year is because investors increasingly fear that the challenges with Model X production have delayed that move and could be eating into the brand. The moment of truth — Tesla unveiling its mass-market EV — is expected to be in March when Tesla is expected to unveil its mass-market EV. And if the Model 3 captivates consumers and if Elon Musk can keep his company on schedule to deliver in 2017, that will be mean TSLA stock holders can breathe a big sigh of relief. However, reports indicate that we might not get a full reveal in March after all — and that could result in further pessimism.
TSLA Stock Dilution: Like any truly great CEO, Tesla founder Elon Musk doesn't much care about the day-to-day gyrations of Wall Street. However, shareholders do need a little bit of savvy from the leaders of the companies they invest in. Tesla has taken some moves that have been dilutive to shareholders, including another 2.7 million shares sold in a secondary offering last summer. That comes after secondary offerings in both 2011 and 2013, and allowing hundreds of millions of dollars in convertible debt to become equity. When sentiment is grand, you can afford to flood the market with more shares. But at this juncture, Tesla needs to protect existing shareholders in 2016 and not dilute them further.
Jeff Reeves is the editor of InvestorPlace.com and the author of The Frugal Investor's Guide to Finding Great Stocks. Write him at editor@investorplace.com or follow him on Twitter via @JeffReevesIP. As of this writing, he did not hold a position in any of the aforementioned securities.
More From InvestorPlace