Amazon.com, Inc. (NASDAQ:AMZN) is reportedly looking to stream sports live in the future.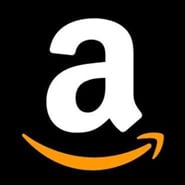 A new report from unnamed sources close to the matter claims that the company wants to obtain the rights to stream the French Open tennis championship. It's also interested in the streaming rights for professional rugby matches. Golf, soccer and car racing are also among the company's interests for streaming.
The sources told Bloomberg that Amazon wants to stream sports in an effort to draw more customers to its online TV service. Ken Solomon, the CEO of the Tennis Channel, confirmed that AMZN has been in talks with it for over a year now. Sources claim the company may be interested in building its own separate offering for sporting events.
If Amazon did start to stream sports, it could give it a boost over other streaming services, such as Netflix, Inc. (NASDAQ:NFLX). Any sporting events streamed by the company in the future would likely require an Amazon Prime subscription. This costs $99 a year, but includes other benefits, such as free two-day shipping.
Amazon's biggest hurdle in obtaining sports streaming rights may be the cost. TV networks shell out over a billion dollars a year to stream sports. However, they make their money back through advertisements. Amazon Prime doesn't include ads and doing so would likely cause backlash from fans.
The other option for Amazon would be to offer an increased subscription fee for the service. This could also turn people away from the offering if it's too high. Either way, the online retailer will have to move carefully if it wants to start streaming sports to users, reports Engadget.
More From InvestorPlace