Kraft Heinz Foods Co (NYSE:HNZ) is running with the idea of Smunday, which would add new meaning to the transition from Super Bowl Sunday to Monday.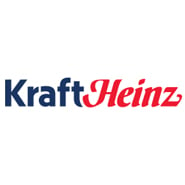 The company announced that it is looking to give workers the Monday after the Super Bowl off by making the day a federal holiday. The days we observe in this country that gives workers the day off includes religious holidays, as well as political and social movements.
Making Smunday a thing would be as significant as many other federal holidays due to the fact that football is like religion in this country. Kraft Heinz believes the pinnacle of the game transcends all social barriers and beliefs, and it is a day in which most of the country actually participates.
As things stand, many workers already take that Monday off because they're sick, which often means they enjoyed the festivities a bit too much during the game. "We wanted to get behind an initiative that we know people feel strongly about," Nicole Kulwicki, a marketing executive at the company, said.
The Super Bowl will take place on Sunday, Feb. 5 this year and it will feature the Atlanta Falcons as the underdogs, battling it out against the favorites New England Patriots. Tom Brady is looking for yet another ring in his storied career.
HNZ shares gained a fraction of a percentage Thursday.
More From InvestorPlace