When it comes to investing your extra cash, the first thing that comes to mind is probably the stock market. However, buying stocks and shares isn't the only way to put your money to work — there are other, less traditional ways to grow your savings. Buying physical goods that appreciate over time is one route that many investors take because their purchases can be enjoyed while they make money — something that can't be said for traditional investment vehicles.
It can be tricky to invest in physical goods because in general, tangible items tend to lose value over time as they age and deteriorate.
However, a well-timed purchase of a rare item coupled with high-quality care can vastly outperform the stock market in just a few years time.
Goods to Grow Your Money: Real Estate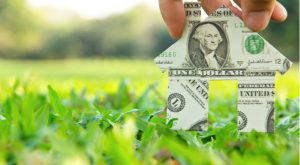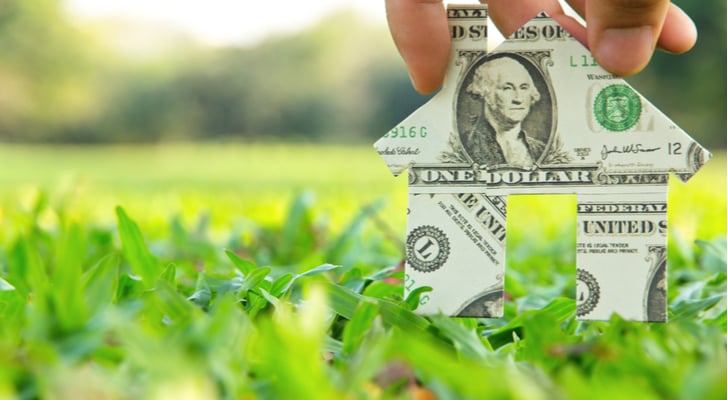 Perhaps the most traditional tangible investment item on this list is real estate. In average, day-to-day life, your house is pretty much the only thing you'll ever buy that has the potential to go up in value as you use it. That's what makes buying real estate such a great investment.
Of course, the risks associated with buying property — especially if that property is solely an investment — are high. I need not remind anyone of the financial crisis, in which real estate investors lost out big-time. However, if you've got the extra cash lying around, buying real estate can be an excellent moneymaker.
There are a lot of options when it comes to investing in real estate. A popular choice is buying a rental property because it provides the owner with a steady stream of income while allowing them to hold on to their purchase in hopes it gains value over time.
Another common option is buying a house that needs work for under its market value, fixing it and reselling it for more.
Both of those options require a great deal of time and capital, but there are other ways to dip your toe in the real estate market. Sites like RealtyShares allow people to band together in order to own different types of properties, making real estate investments possible for small-time investors.
Goods to Grow Your Money: Art


Another way investors can put their money to work without the stock market is through the purchase of fine art. This is a great choice for those who appreciate the beauty of a painting or sculpture because it allows them to display and enjoy their purchase while it appreciates.
However, unlike real estate, the rules for making money on art are far more complicated because the value of a particular painting depends on more than just supply and demand. In order to own something that's going to make some money, you have to have some insight into the art scene in order to know what to buy.
Obviously, buying a piece from an artist whose work is in the early stages of gaining popularity is the best way to make money on fine art — but even an artist who is experiencing a lot of buzz may not explode into the sought-after master that you were expecting. That's why it's important to do your research — find artists who are gaining momentum but who also appear to have the drive and focus to carry their career to the next level. Attending gallery shows, speaking to other collectors and even using tools like Instagram can make for valuable research.
If you are buying art as an investment, it makes sense to buy an original. Many artist sell giclees or machine made prints that closely resemble their original paintings. While these pieces may suffice for a casual collector, art investors should keep in mind that what makes a painting valuable is its rarity — so original is always the best option.
Goods to Grow Your Money: Wine
On the surface, making money by amassing an impressive wine collection might sound like a pretty fun way to invest — but keep in mind that in order to be valuable, the wine will have to remain corked. In that way, investing in wine is a lot like investing in antiques, as you're looking for a rare, popular item that collectors will want to buy for years to come. In order to ensure that its value remains intact, you have to keep it in pristine condition.
Over the past 10 years, fine wines have just about kept up with the market, so although there are bound to be a few diamonds in the rough that will deliver impressive returns, buying into the wine scene is likely to snag you an annual return of about 5%. Many are pointing to 2018 as a big year for wine traders as the pound's decline following Brexit has brought the prices of fine wines held in the UK down significantly for buyers outside the country.
If you do want to put your money into fine wine, it's important to do your research. Buying wine from one of the popular regions in France like Bordeaux, Burgundy or Champagne may seem like a no-brainer, but there are also collection-worthy bottles to be had from Italy and even the U.S. Bordeaux, however, is considered to be one of the most important wine-producing regions in the world and offers a greater selection of fine wines, so it's a good place to start your collection.
So where do you begin? If you want to get into fine wine, it's worth doing so through a trusted merchant — particularly one in the UK, as the region's prices will remain considerably lower until merchants need to restock their supplies from France.
Keep in mind that the market is extremely fickle and selling your investment might take a great deal of patience. However, if you are able to find a desirable vintage from a well established estate holding on to that bottle for a decade could be just as savvy as a well-timed investment in the stock market.
Goods to Grow Your Money: Cars
We've all heard that your brand new car loses about half of its value when you drive it off the showroom floor, but auto enthusiasts will be glad to know that not every car purchase will depreciate. Vintage cars can actually be an extremely lucrative investment — take the 1966 Aston Martin DB6 coupe, which has seen its value rise more than 60% over the past decade.
Of course, not every old car is going to be worth that kind of money. In fact, the majority of cars depreciate for their entire lifespan while only a handful eventually start to make their way back to their purchase price and beyond. So, if you want to make money investing in automobiles you need to be clued up about where the market is going and which cars are likely to make a comeback.
CEO of Hagerty McKeel Hagerty pointed to the 2002 Pontiac Trans Am as an example of a car making its way higher. That make and model sold for about $25,000 when they were new but cars from that year in good condition are currently fetching up to $35,000.
Those with some mechanic know-how can also make money by buying desirable cars for under market value and fixing them to sell for a higher price. Much like house flipping, there is a lot of risk involved in this kind of investing, but with a good knowledge base and skill set there's money to be made.
Goods to Grow Your Money: Antiques
Finally, if you want something tangible that you can enjoy while it appreciates, antiques are another option. Everything from furniture to jewelry can be found at antique fairs and if you know what you're looking for you might be able to find yourself a great piece that will continue to appreciate for years as long as it's kept in good condition.
When buying antique furniture, it's important to buy things that are as close to their original state as possible. Restored furniture may resemble the period it was made in, but original pieces in good condition are always the most valuable. That makes wood furniture particularly valuable because pieces can be kept up without being altered. Being able to distinguish between different types of materials is also important when it comes to assessing the value of an antique so make sure you've done your research before going out to buy.
Jewelry is another type of antique that holds its value well, particularly pieces from big designers like Cartier or Tiffany. As with all of the other items on this list, rare pieces are typically the most valuable as fewer exist which pushes demand — and prices — higher. Collectors should be looking out for unique colors and designs.