World Wrestling Entertainment (NYSE:WWE) shares were up on Friday as the company's stock was upgraded by a major analyst thanks to optimism regarding its future movement.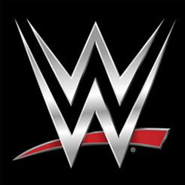 The wrestling association has had a good year so far but it still has much left in the tank, according to a note from analysts at Morgan Stanley. The firm announced that it was raising its price target for the media company considerably, increasing it from $58 to $100, marking a 34% upside compared to Thursday's close.
The Morgan Stanley figure marks the highest target for World Wrestling Entertainment out of the 12 analysts who are covering the company, according to data compiled by FactSet. Additionally, Morgan Stanley announced that it was reiterating its overweight rating for the company.
Part of the reason why the company's stock has been trending upward is because WWE signed deals with NBCUniversal and Fox Sports last month for its programs "Monday Night Raw" and "SmackDown Live" respectively, which will kick off starting on October 2019.
"WWE may be the strongest example of the rapid appreciation in content 'value' in the public markets," analyst Benjamin Swinburne wrote in a note to clients Friday. "By securing a 3.6x multiple in its new five-year agreements with NBC/FOX relative to its prior five-year broadcast agreement with NBC, WWE gains a massive increase in earnings power, with visibility into the revenue associated with these new rights extremely high."
WWE stock was up 3.3% on Friday following the Morgan Stanley upgrade.