Now that we've turned the corner in the pandemic, it's clear we're in a completely different investment environment. Before it was about buying stocks that were winners during the pandemic, and stocks that were post-pandemic plays. Now we're looking ahead in a booming recovery with massive stimulus still coming. This kind of growth benefits small-cap and micro-cap stocks because any growth is going to help them more. And in an expanding economy it's easier to sell goods to customers willing to buy.
But for all the opportunities micro-cap stocks provide, remember that there's another issue with them. They're volatile because they're usually too small for institutional investors — who usually buy big stakes and hold them. That means individuals are trading these and they can move quickly, especially if momentum traders get involved.
The best thing you can do is start with quality. Here are seven of the best micro-cap stocks you can buy now.
Micro-Cap Stocks: Jiayin Group (JFIN)
There's little doubt that China has made an amazing transformation from a hardline, isolated Communist country to a capitalist powerhouse in a matter of decades. It's now the second-largest economy in the world, and many economists expect it to overtake the U.S. by 2030.
To ignore its rise may be patriotic, but it's not smart investing. JFIN represents the new wave of capitalism. It's a Chinese financial technology company (fintech) that focuses on making connections between borrowers and investors outside the traditional big banks and financial institutions.
JFIN is at the middle of China's start-up funding infrastructure. Think of it like the venture capital firms in Silicon Valley that match investors with entrepreneurs. Its U.S. listing means you can get a taste of China's wave of start-ups.
The stock only has a market cap of $369 million and it has been on a wild ride in the past 12 months. It's up 119% year to date, but it's trading closer to its 52-week lows and has a lot of potential.
It has a Portfolio Grader 'A'-rating.
Koss (KOSS)
The older you are, the more familiar this name brand stereo headset maker is. Started in 1971 in Wisconsin, KOSS made the industry standard headphones for years. And it remained a father and son run company for decades.
But in 2009, executives found their accountant had been embezzling money — to the tune of $34 million. That meant restating five years of earnings. And much of that money was lost. Also, competition in this sector became fierce and KOSS now resides with micro-cap stocks with a market cap of $347 million.
KOSS stock has been a big winner during the pandemic, with its line of headsets and gaming equipment. The stock is up nearly 800% year to date. And all its headsets are made in the U.S., so it will be a direct beneficiary of domestic growth as well as global growth.
It has a Portfolio Grader 'A'-rating.
Micro-Cap Stocks: Comstock Mining (LODE)
Named after one of the largest gold and silver finds in the U.S. back in the 1850s — the Comstock Lode — LODE continues to mine for silver and gold in the Nevada region. It has developed the technologies that are best able to exploit the geography while also avoiding overuse of caustic chemicals to separate the metals from the surrounding earth.
Gold and silver prices are high, but they have been slightly stagnant recently, hovering in the upper $1,800 range for the Midas metal. But as the dollar loses value, gold prices will increase, because like oil, gold is priced in dollars and a cheaper dollar means higher prices.
It's also likely that once the crypto frenzy calms down, investors will look to gold for a hedge against inflation.
The stock is up 258% year to date but remember it's one of my smaller micro-cap stocks, with a market cap of $158 million. Yet it has a current price-to-earnings ratio of just 5x, even after that run.
It has a Portfolio Grader 'A'-rating.
Moxian (MOXC)
Once again, here is a China-based company that's making a name for itself in the online to offline (O2O) sector.
Basically, that means it has developed a social media platform for small- and medium-sized businesses to use for online exposure. For example, if you have a shoe store, you sign up with MOXC and get an online store with many layers of content to use to sell shoes online.
The company started in 2010, but it's gaining more exposure now, especially with a U.S. listing. It's still a young company, with its U.S. listing (it's also listed in Hong Kong) only sporting a $271 million market cap, it's snugly in the micro-cap stocks. And that's after a 925% move year to date. Consider this one an aggressive long-term choice.
It has a Portfolio Grader 'A'-rating.
Micro-Cap Stocks: Recon Technology (RCON)
China is at the point in its development now that it isn't as interested in buying services and technologies from the West, but building its own services and industry for its needs. It is focused on servicing its own economy rather than depending on outside companies to do it.
And that's where RCON comes in. It's the first non-state-owned Chinese oil field services company focused on the Chinese energy patch. By having its own oil field services, it takes the risk out of the U.S. government cutting off trade with China and affecting its economy. A critical sector to secure is energy.
With a market cap of $250 million, after an 736% run year to date, this micro-cap stock isn't in the same league as U.S. global powerhouses in this sector. But it's a start. It's also involved in unconventional drilling like fracking.
It has a Portfolio Grader 'A'-rating.
Sypris Solutions (SYPR)
On the U.S. side of the energy industry, SYPR is a small diversified player. It makes pipeline and vessel products for the oil and gas industries. It also makes drivetrain components for heavy-duty and commercial vehicles. And it has been an aerospace and defense sector supplier for more than 50 years.
The Kentucky-based company sells into all the markets that are and will be popping this year. And it has the compelling quality of being an established name with a very low profile in the world of high-profile micro-cap stocks. Most investors have never heard of SYPR, with its $70 million market cap.
Up 134% year to date, it's well positioned for a lot of success, even with a triple-digit P/E.
It has a Portfolio Grader 'A'-rating.
Micro-Cap Stocks: ZK International Group (ZKIN)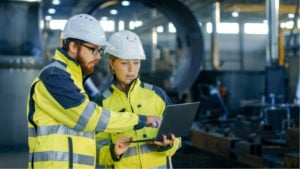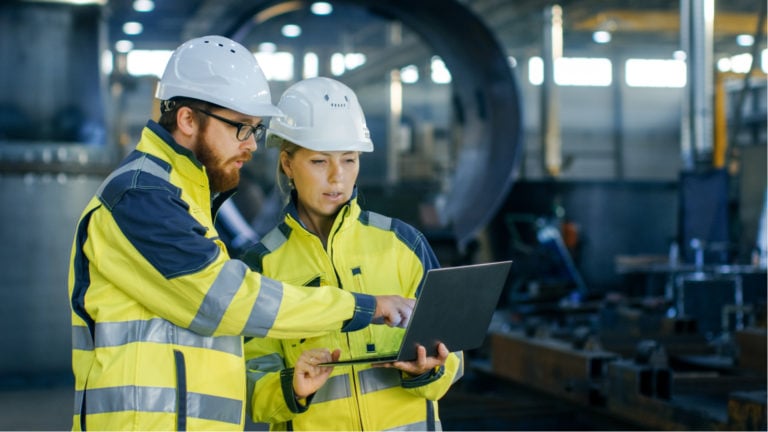 When you have a country like China with more than 1.4 billion people, supporting the growth, expansion and maintenance of industry and infrastructure is a very big job. ZKIN contributes by supplying precision and high-performance stainless-steel products.
From building an airport to developing a high-rise building to supply water and gas to growing communities, the demand for dependable, durable pipes and other materials is crucial.
But ZKIN's $114 million market cap means it's still early on in its development. Its status in the micro-cap stocks realm isn't going to change soon. But its positioning and ambition mean it has some real potential.
The stock is up 84% year to date and should have a long runway of success ahead of it.
It has a Portfolio Grader 'A'-rating.
On the date of publication, Louis Navellier has no positions in stocks in this article. Louis Navellier did not have (either directly or indirectly) any other positions in the securities mentioned in this article.
The InvestorPlace Research Staff member primarily responsible for this article did not hold (either directly or indirectly) any positions in the securities mentioned in this article. The opinions expressed in this article are those of the writer, subject to the InvestorPlace.com Publishing Guidelines.
Louis Navellier, who has been called "one of the most important money managers of our time," has broken the silence in this shocking "tell all" video… exposing one of the most shocking events in our country's history… and the one move every American needs to make today.