BitNile (NILE) is a holding company with high exposure to cryptocurrency mining.
Besides the fact that now is not the best time to be in the crypto mining business, there are other concerns.
With a track record of destroying shareholder value, it's best to stay away from NILE stock.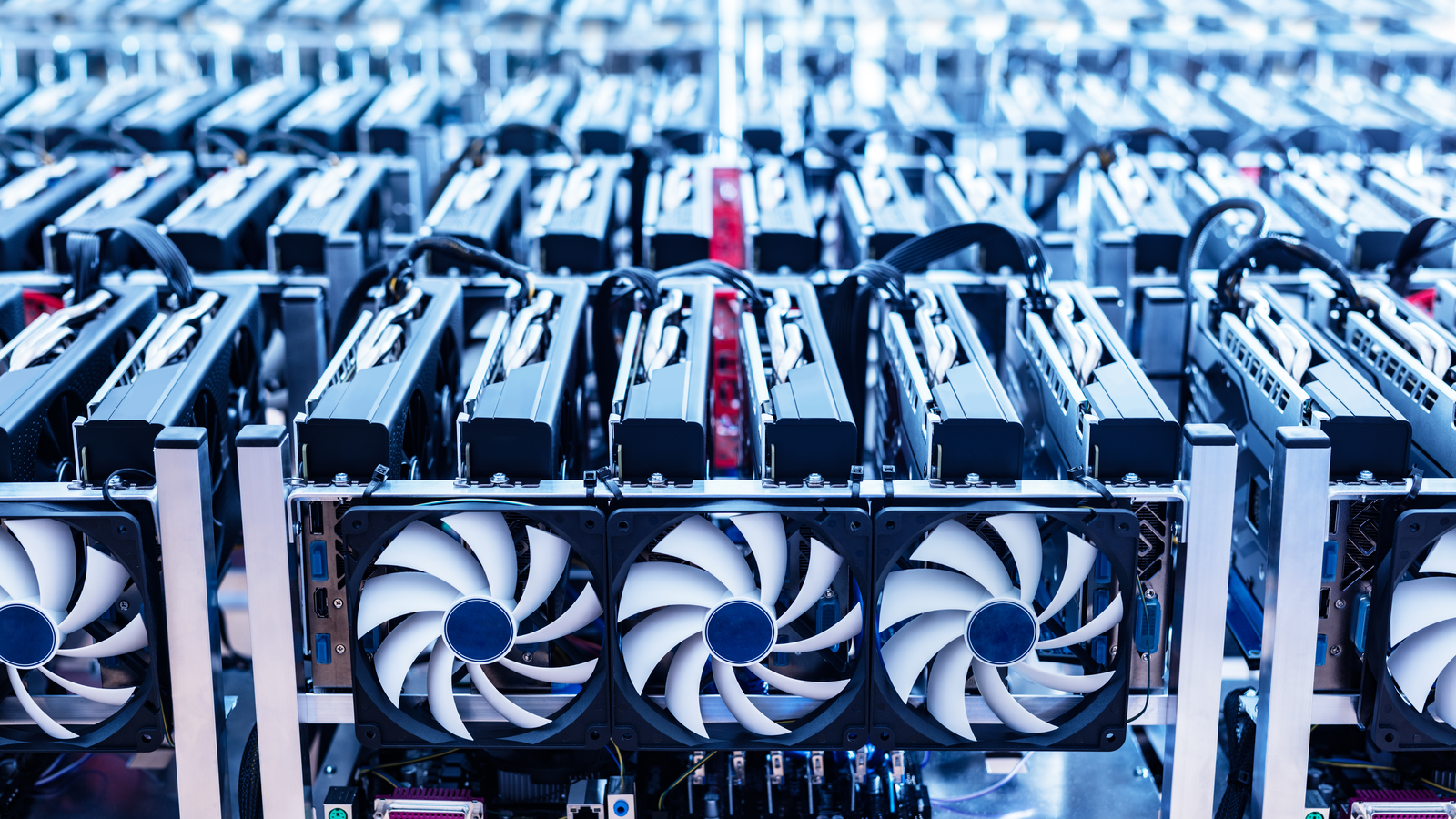 If you haven't heard of BitNile Holdings (NYSEAMERICAN:NILE) and NILE stock, you may think it's a company that has only recently gone public. But if I tell you some of its former names, like DPW Holdings or Ault Global, you'll know right away it's no new kid on the block.
A diversified holding company since the late 2010s, it has been highly active in the cryptocurrency space. With this, it has adopted its current moniker. Unfortunately, it has picked a bad time to further signal that it is a crypto mining and decentralized finance pure play.
This, however, isn't the sole reason why you should take a hard pass. Whether as DPW, Ault, or its current name, it has been a destroyer of shareholder value. Chances of further value destruction run high. Put it all together and it's clear why this stock gets an "F" rating in my Portfolio Grader.
| | | |
| --- | --- | --- |
| NILE | BitNile Holdings, Inc. | $0.29 |
NILE Stock at a Glance
As mentioned, BitNile is a diversified holding company. It has several wholly-owned subsidiaries, plus a smattering of interests in several privately-held and publicly-traded companies. Its crypto-related business, however, is what is most in focus. This has been the case for several years.
NILE stock, formerly DPW stock, has surged and sunk many times since moving into the crypto space. Some short-term traders may have profited, but those who have held it for extended periods of time have been burned.
For instance, if you bought it in early 2021 when it briefly traded for over $7.99 per share, you would be down around 97% on your investment. Even worse, if you bought in late 2017 during the last crypto boom, you would be down 99.99%. Yes, you read that right. A near total loss.
How can that be the case? Blame it on a history of big losses and big shareholder dilution. Although more recent drops have been relatively less extreme, and future ones possibly less so, the company continues to employ the same playbook. That's why, besides the fact that crypto finds itself in a severe downturn, this is not a great investment opportunity.
Past Performance May be a Sign of Future Losses
Like the saying goes, past performance is not indicative of future results. Still, when it comes to NILE stock, you may want to make an exception to that rule. Its poor performance over the past five years is not exactly something that inspires confidence.
It wasn't by accident that BitNile has gone from a split-adjusted $4,512 per share to around 29 cents today. A perennial money loser, over the past five years it has had to repeatedly raise more money in order to keep the lights on. This has resulted in severe shareholder dilution. It has also reverse-split its shares to maintain a major market listing. Hence, the extremely high split adjusted price.
Shareholder dilution has remained high, even in recent years. As InvestorPlace's Stavros Georgiadis pointed out last month that since 2020, BitNile's outstanding share count has gone from 9.6 million to 55.44 million.
Considering its negative operating cash flow, which was around $66.7 million in 2021, it wouldn't be surprising if it raises capital on dilutive terms again in order to throw more money into its yet-to-be successful cryptocurrency ventures. This will, in turn, put more pressure on the stock.
The Verdict on NILE Stock
At current prices, which are deep in penny stock territory, you may be thinking "how much lower could it go?" Yes, barring an unexpected Chapter 11 filing, it's doubtful BitNile will see another 99.99% drop.
That said, I wouldn't rule out the risk of another double-digit price decline. Down the road, it will likely repeat the mistakes it has made for many years. It will probably continue to burn through cash, necessitating another dilutive capital raise.
To keep its listing, it could decide to do yet another reverse stock split (say, 1 for 25 to take it above penny stock levels). As subsequent rounds of capital are burned through with little to show for it, the stock could once again experience an extremely high drop in price.
With little to suggest that it's on the verge of "hitting it big" with its crypto mining operations and a poor track record signaling more disappointment ahead, the best move with NILE stock is to stay away.
On the date of publication, Louis Navellier did not have (either directly or indirectly) any other positions in the securities mentioned in this article. InvestorPlace Research Staff member primarily responsible for this article did not hold (either directly or indirectly) any positions in the securities mentioned in this article.