Is SoFi Stock the Next Big Investment for 2023?
We think it's time to follow in the CEO's footsteps and pile into SoFi stock
By Luke Lango, InvestorPlace Senior Investment Analyst
Dec 21, 2022, 4:50 pm EDT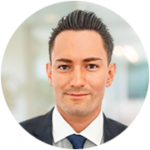 Luke Lango
Editor, Hypergrowth Investing
Meet Luke Lango
By uncovering early investments in hypergrowth industries, Luke Lango puts you on the ground-floor of world-changing megatrends.
---
Article printed from InvestorPlace Media, https://investorplace.com/hypergrowthinvesting/2022/12/is-sofi-stock-the-next-big-investment-for-2023-2/.
©2023 InvestorPlace Media, LLC
Subscriber Sign in
Not Yet a Premium Subscriber?
Subscribe