Do you feel that? That's what the beginning of a new bull market in stocks feels like.
After crashing last year, the stock market is off to a red-hot start in 2023. That's thanks to a combination of falling inflation, stabilizing economic activity, and signals that the Fed will soon slow its rate-hiking campaign.
Year-to-date, the S&P 500 is up about 4.5%, while the tech-heavy Nasdaq is up more than 8.3%. This marks one of the best starts to a calendar year for the stock market ever!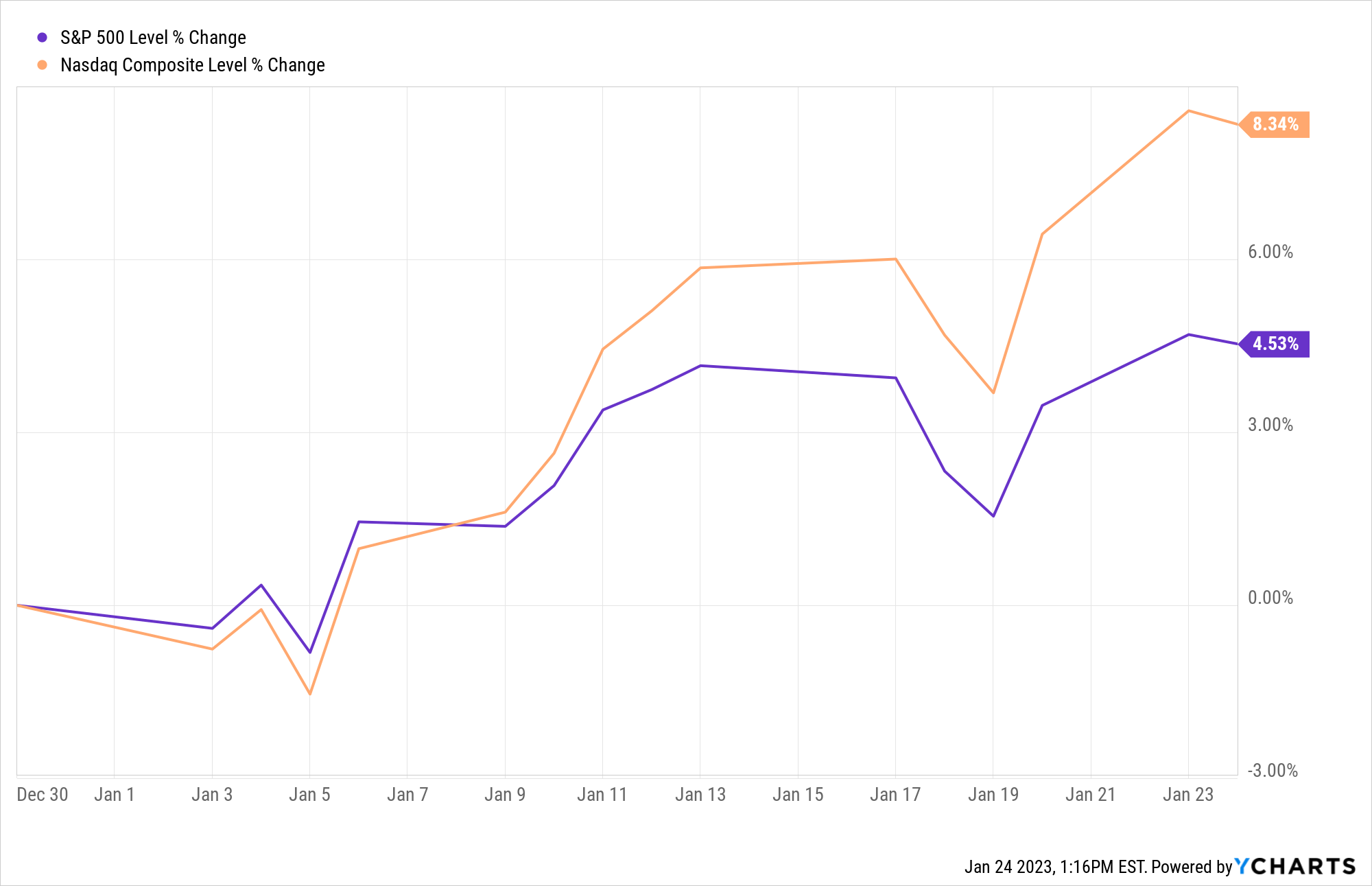 And data suggests the party's just getting started.
Earlier this month, the stock market triggered what is known as a "Golden Cross" signal. And whenever this particular Golden Cross signal has been triggered over the past 15 years, stocks proceeded to boom.
Here's the full story.
A Golden Cross Boom
A Golden Cross signal is triggered when the market's short-term moving average flips above its long-term moving average. It is a bullish sign that short-term price momentum is meaningfully improving relative to the long-term price trend. In fact, many investors believe the Golden Cross signal is the most powerful technical indicator in the market.
In any event…
Just two weeks ago – in early January 2023 – the S&P 500 triggered a Golden Cross signal. Its 50-day moving average flipped above its 150-day moving average. This marked the first time in this bear market cycle that the S&P 500 triggered this particular Golden Cross signal.
That's very bullish.
Over the past 15 years, whenever the S&P 500 triggered this signal for the first time in a market selloff, the selloff abruptly ended. And stocks proceeded to soar!
For example, the last time this Golden Cross signal flashed was in summer 2020 – just as stocks were starting to soar out of the COVID-19 lockdowns.
Before that, it flashed in early 2019, when the market was making a huge comeback from a nasty late 2018 plunge.
And before that, it flashed in early 2016 – just as stocks were starting to get their groove back following a year of going basically nowhere.
Lather, rinse, and repeat all the way back to the 2008 financial crisis. Every stock market selloff since the Great Recession – including the nasty 2008/09 bear market – ended when the 50-day moving average flipped above the 150-day.
The Final Word
That just happened in this selloff for the first time. The implication? A massive stock market boom is on the way.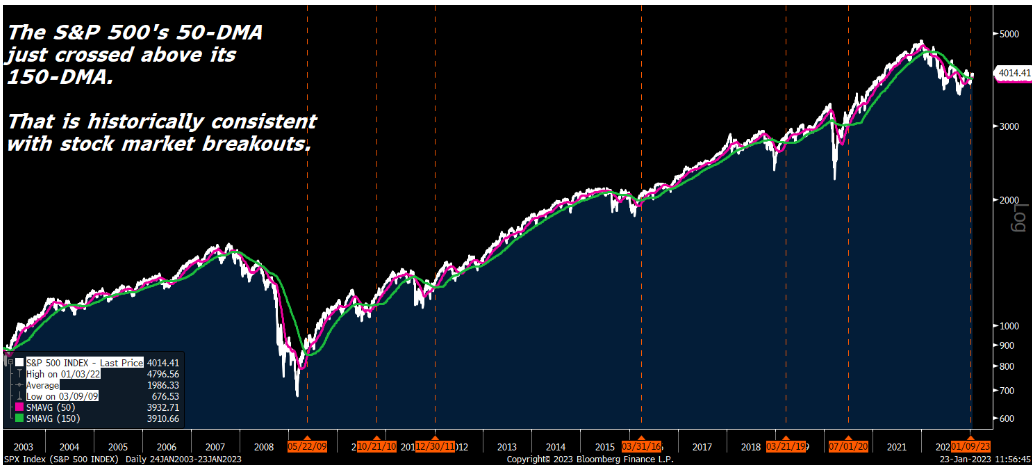 To help you take full advantage of this coming stock market boom, my team and I have designed a proprietary quantitative model to find the fastest-moving, most explosive stocks in the market.
It's built on the back of a time-tested and proven professional trading strategy that may be Wall Street's best-kept secret. But more importantly, it works.
We beta-launched our quant model in the middle of 2022 – or, in other words, in the middle of a nasty bear market.
And it didn't even flinch. Since launch, this quant model has discovered multiple stocks that have risen sharply in price, including one that popped as much as 88% in less than three months!
Trust me. This is the ultimate trading tool. And we plan to use it, over and over and over again, to find some huge winners in the coming stock market boom of 2023.
If you're interested in joining us on that hopefully immensely profitable journey, click here.
On the date of publication, Luke Lango did not have (either directly or indirectly) any positions in the securities mentioned in this article.