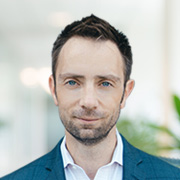 The history of paper money in the United States goes back to 1690, when the Massachusetts Bay Colony issued paper notes to fund military operations. But it wasn't until the Coinage Act of 1792 that the dollar became the "money of account" for the United States.
And cash has been dominant for more than 200 years.
But all that is starting to change.
People in the United States and around the world are moving away from cash and toward electronic or digital payments as they seek safer, more convenient ways to pay for what they need.
Smartphones have transformed into digital and mobile wallets that can complete transactions with the click of a button. Even credit cards are outdated – users simply open an app on their phone to enter a few data points and press "send."
In North America, revenue made from electronic payments transactions increased at nearly twice the rate of GDP growth from 2014 to 2019, according to McKinsey.
In Europe, electronic payments grew at a clip of 7.9% from 2013 to 2018, more than double the 3.5% GDP growth rate.
In Asia, where regulators have established policies to move away from cash, electronic payments growth has been phenomenal — about 15% per year. China has become the world leader in digital and mobile wallet payments through services like Alipay from Ant Financial and WeChat Pay from Tencent. In 2019, nearly half of Chinese point of sale payments in stores or online were carried out using QR code scans — where a user scans a code on their phone to make a payment — or mobile payments.
And then came the COVID-19 pandemic.
Economic activity slowed to a crawl as businesses were forced to close, and people stayed home in "lockdown."
And just as video conferencing, telemedicine and e-commerce trends have accelerated during the pandemic, the adoption of electronic payments has picked up pace as well.
People wary of contracting COVID-19 are looking to avoid close contact with people and objects touched by others. That means cutting out cash at the supermarket, the pharmacy or when sending money to family or friends.
A survey conducted at the beginning of the outbreak by Mastercard found 79% of people polled worldwide and 91% of study participants in Asia said they're now using "tap-to-pay" payments. Touchless transactions in the U.S. grew more than 100%, year-over-year, according to Visa. About 31 million Americans used a Visa contactless card or digital wallet in March 2020, up from 25 million just six months earlier. The U.S. now has more contactless cards — 175 million — than in any other of Visa's markets in the world. Nine out of the U.S.' top 10 card issuers are rolling them out.
Even when the pandemic is over, it's unlikely people will return to swapping coins and bills again as if nothing happened. Seventy-four percent of people around the world surveyed by Mastercard said they'd stick with contactless cards after the pandemic is over, and 75% of Asians surveyed said they would.
Digital and mobile wallets made up 22% of worldwide point of sale spend in 2019, according to The Global Payments Report by FIS. That figure should rise to 30% of consumer payments by 2024.
FIS predicts North American cash used at point of sale transactions will drop from 14.6% in 2019 to 10.8% in 2023.
Meanwhile, transactions through mobile or digital wallets at points of sale in North America are expected to rise from 3% in 2018 to 10% by 2023 or over $1 trillion dollars.
I've looked at the numbers for the sector's total addressable market and the growth potential on the horizon is staggering.
The global digital payments market is expected to reach $2.7 trillion by 2023, according to Statista, up from $1.9 trillion in 2018.
With such a massive addressable market to reach into, the move toward digital and mobile payments is here, and the future looks bright.
That's why I've handpicked three stocks I believe are poised to take full advantage of the shift toward a cashless future.
Let's get started right away with the companies in great position to make big money.
PayPal — A Pioneer in Cashless Payments
Founded in 1998 as Confinity, a security software firm for handheld devices, PayPal Holdings (PYPL) quickly transitioned into online payments and went public in 2002. It was snapped up by eBay and used by customers of the online auction site, before it was spun off on its own in 2015.
The move was a great success. Since the summer of 2017, the stock has risen over 244%.

In September 2018, PayPal's $100 billion market cap surpassed that of Bank of America, the second largest bank in the U.S. Today, PayPal is worth more than twice that figure at $208 billion.
Today the company has more than 346 million customers around the world and over 26 million merchant accounts. PayPal's medium-term goal is to reach 1 billion customers, leaving a lot of room for growth ahead.
Most people know PayPal through its digital and mobile wallets for consumers, including the PayPal app and Venmo, which PayPal acquired in 2013.
Users can quickly send money back and forth between bank accounts, as well as make in-store purchases, and are charged a percentage and per-transaction fee.
In the second quarter of 2020, as the pandemic sent folks online, Venmo saw total payment volume rise 30%, year-over-year, to $222 billion and added 21.3 million net new active accounts — the strongest quarter for the metric in the company's history.
But PayPal is much more than consumer apps.
Merchants turn to PayPal for point of sale hardware, software (including PayPal Here), and payment processing services that allow them to accept credit or debit card and digital wallet payments. PayPal sells payment gateway services that securely connect just about any website to a payment processor so   online credit and debit payments can happen securely.
PayPal's purchase of the Swedish fintech company iZettle for $2.2 billion expanded the company's services for small business in Europe and Latin America, including iZettle's point of sale software for bars, cafes and restaurants.
PayPal became the first foreign payment platform to enter China in 2019 with its purchase of a 70% stake in GoPay.
The company's undivided focus on expanding its' core services and improving them has translated into outstanding financial performance.
PayPal has grown sales 129% over the last five years, while earnings have soared even higher, growing at 20% per year.
In its most recent quarter, the strongest in the company's history, PayPal reported sales jumped 25%, year-over-year, to $5.3 billion — another all-time company high. Earnings climbed 49% to $1.07 per share, while free cash flow rose 112% to $2.2 billion.
For the rest of 2020, PayPal expects total payment volume will climb in the high 20% range and revenue will rise about 22%. Earnings should rise 25%.
Looking ahead, Wall Street predicts PayPal's sales will increase from $21.4 billion in 2020 to $30.1 billion in 2022, while earnings should rise from $3.7 per share in 2020 to $5.5 per share in 2022.
Fortunately, a recent pullback in the stock has created an amazing opportunity for long-term investors.
Buy PYPL…
Square — The CashApp King
Co-founded in 2009 by Twitter CEO Jack Dorsey, Square (SQ) sells point-of-sale hardware, including its well-known card reader, that allows businesses of all sizes and types get rolling quickly with cashless payments and payment processing.
The digital payments company's market cap has risen from $4.3 billion at its IPO in November 2015 to $68.5 billion today.
The company offers a range of software services to merchants, including its software-as-a-service offering Online Store, Square for Restaurants, Square for Retail and Square Appointments, its scheduling software.
As the public's awareness of the pandemic was just beginning to take root in February 2020, some 5.4% of the merchants using Square Inc. (SQ) were cashless. A month later, while shutdowns began worldwide, the number rocketed to 23%.
Businesses have since reopened to some degree in many jurisdictions, and that percentage has since stabilized at around 13.4%. But the implications are clear…
Going cashless is here to stay and Square is in pole position to take advantage.
Square provides separate payroll and marketing services for commercial customers, as well as an app marketplace that integrates features like Intuit QuickBooks with Square point of sale applications. It even offers businesses access to loans and payment processing and gateway services.
During the pandemic, the company facilitated about $873 million in Paycheck Protection Program loans to over 80,000 small businesses, expanding its footprint to even more customers.
It's Cash App digital payment wallet has been a hit with a younger market as it allows users to send and receive payments — including direct deposits of paychecks — and make in-store purchases for participating merchants.
Not only that, the Cash App lets users invest in stocks and buy bitcoin!
In fact, in the second quarter of 2020, the company's revenue from bitcoin purchases surged 600%, year-over-year, to $875 million and accounted for a huge percentage of the overall $1.9 billion in sales.
The Cash App has been a major source of revenue for the company through the pandemic, with activity nearly tripling from March to April as users flock to the touchless payment option. That's been great news for the business as each transaction brings in a 1.5% fee for Square.
So far this year, Square's stock increased over 137%, and more than 267% since the March 16 bottom.

During the second quarter of 2020, Square's revenue increased 64% from the year prior to $1.9 billion. Earnings of -$0.03 per share dropped slightly from $0.02 per share.
Importantly, the Cash App delivered a gross profit of $281 million, up 167%, year-over-year. That helped make up for the 9% decline in gross profit from the company's merchant ecosystem, which understandably suffered as the pandemic forced the shutdown of brick and mortar businesses across the world.
The company's diverse customer ecosystem has given it resilience to weather even unforeseeable curveballs like COVID-19.
In addition to its payment processing services, Square provides separate payroll and marketing services for commercial customers, as well as an app marketplace that integrates features like Intuit QuickBooks with Square point of sale applications. It even offers businesses access to loans and payment processing and gateway services.
The future looks bright for Square as analysts expect earnings will rise over 203% from 2020 to $1.7 per share in 2022. Sales should climb from $7.5 billion in 2020 to $11.5 billion in 2022.
With that kind of growth ahead, and new features rolling out this year, I'm expecting the Square ecosystem to expand and dominate in the years to come. That makes Square a must-own stock in the digital payments space.
Buy SQ at…
Visa — The Payments Incumbent
Visa Inc. (V) is the world's largest payment processor with a market cap of $437 billion. It's market value has grown in tandem with the payment card market, rising 163% over the past five years.
The company's share price has climbed even higher over the same timeframe, seeing 191% growth.

It's core products include credit, debit and prepaid cards. It also provides business solutions like data processing and cross-border transactions, as well as global ATM services. It makes most of its money in fees charged to merchants when people spend with its partner-branded cards. In 2019, users made 185.5 billion purchases using Visa payment cards.
The company has been preparing for a digital payments world for years, and by the end of this year, it expects to see 300 million contactless cards in the U.S. alone.
Revenue took a hit during the initial stages of the pandemic but has returned as more folks switch to using cards instead of cash. In August 2020, Visa's U.S. payments volume jumped 7%, year-over-year, while volume climbed 8% in July.
Credit card spending remains behind 2019, but that's hardly a surprise considering the impact from the pandemic. Indeed, e-commerce transactions for Visa rose 30%, year-over-year, in August.
Visa made a strategic tuck-in acquisition early in 2020 with its $5.3 billion purchase of mobile payments processor Plaid. The latter's products enable users to share financial information with thousands of apps and services, including Venmo.
Visa's move on Plaid opens new markets for it in the U.S. and abroad, particularly in the fintech sector, which is expected to grow at an annual 22% rate through 2025 to reach $305 billion, according to Market Data Forecast.
In Visa's third quarter of 2020, the company reported $4.8 billion in revenue, a 16% decrease from the year prior. Earnings dropped 23% to $5.44 per share, but still managed to surprise analysts slightly to the upside. As expected, COVID-19 impacted the company's business on a global scale as payment volume decreased 10% worldwide.
But CEO Alfred Kelly said in a statement the company has huge upside ahead as things return to normal, including the opportunity to convert $18 billion worth of cash and check transactions still carried out globally into electronic payments. When that switch is made, transaction volume historically rises about 20% — more great news for Visa going forward.
Already, from the second quarter to the third, nearly 50 countries increased tap-to-pay options by more than 5%, and in 10 countries they increased by 10% or more.
As folks begin to return to normal life and the office, they'll want contactless payment options more than ever as they pay for tolls, transit fares and more food and drinks outside the home.
Analysts predict Visa will benefit as they estimate earnings will rise from $5.02 per share in 2020 to $7.0 per share in 2022. Revenue should increase from $21.8 billion in 2020 to $27.5 billion in 2022.
Buy Visa…
Wrapping Up
Consumers have been gradually moving away from cash for years. They're now moving in droves as worries about spreading disease are front and center on everyone's mind.
The spread of COVID-19 and the worldwide emergency it's caused forced people to see the value of the new payments technology like never before. And as the pandemic subsides and we return to a new normal, contactless payments will be an even bigger part of the multi-billion dollar payments landscape. It's faster, easier and more convenient.
It's time to start living your dreams with the Investment Opportunities strategy
If you know anything about the stock market, you know the power of being "first."
Consider the power of being the first to know how a new technology called "fracking" was allowing American oil firms to tap vast new deposits.
Investors who got this knowledge first made life-changing 8,400% gains in fracking company Kodiak Oil & Gas…. 3,200% in Bringham Exploration… and 5,800% in XTO Energy.
Or take the power of being among the first to know in 1992 how a new development called "the Internet" was set to change the way we work and live.
Investors with access to this knowledge made over 9,000% in software maker Microsoft… and more than 10,000% in Internet plumbing maker Cisco.
A 9,000% gain turns an investment of $10,000 into $910,000.
That's an investment return that can allow you to afford virtually any kind of lifestyle you like. You can buy boats, sports cars, vacations, and homes with that kind of money… or simply never work again.
Wall Street won't tell you this, but by the time the general public hears about a major investment trend, the big money has already been made… by those who got there FIRST.
The people who buy stocks once a big trend goes "mainstream" often buy at the top and suffer big losses.
The power of being first is why I've dedicated my career to getting investors into the world's biggest, most revolutionary trends BEFORE anyone else.
Take the people who got to the electric car trend first in 2012.
Driven by early sales and the promise of pollution-free electric cars, Tesla shares climbed from $25 to $283 per share in less than three years… a 1,044% gain.

I know gains of 1,000%… 5,000%… and 9,000% sound outlandish.
But those are exactly the kind of gains earned by investors who get to big, world-changing trends first.
As a reader of Matt McCall's Investment Opportunities, you'll hear all about the next trends poised to hand investors 1,000%+ gains… and you'll get specific and actionable recommendations for taking advantage of them.
Even better, you'll be the first one in your neighborhood… the first one in your company… among the first people in the world to know about them.
Why Millions Tuned in to Hear My Ideas
Seventeen years ago, I was a high-powered broker for financial giant Charles Schwab.
But even though I quickly gained wealth, authority, and influence…
It didn't feel right to me. I wanted to be someone who helps people make money for themselves… not someone who makes money from investors… which I find disgusting.
So, I walked away from a promising career in 2002 to do what really inspires me: helping individual investors just like you reach financial independence.
I wanted to reach folks who live on Main Street — not Wall Street — just like my family and my friends… the very backbone of America.
That's why I became chief technical analyst and co-host of the nationally syndicated radio show, Winning on Wall Street. I did this to get my message out, and help educate as many investors as possible.
And that's why I founded Penn Financial Group, a registered investment advisory. I wrote two investment books, with my latest — The Next Great Bull Market — a top seller for over two years.
I've made over 1,000 television appearances, on networks like CNBC, Fox News, and Bloomberg TV… eventually becoming a nightly co-host on Fox Business.

You may have seen my articles in The Wall Street Journal, Business Week, and Investor's Business Daily, to name a few.

I'm not saying any of this to brag… only to show you that I know what I'm doing.
But you know what?
None of those credentials matter much if you don't make people money.
That's exactly what I do…
611% Gains In the Future of Energy
You've probably heard how the technology of "fracking" has allowed oil producers to tap vast amounts of new oil and gas in America.
Fracking has allowed America to drastically reduce its reliance on foreign energy sources. America is producing so much oil and natural gas that it's beginning to export natural gas to energy-hungry Asian markets.
My readers and I got to this story first and bought shares of Liquefied Natural Gas Limited — a company that builds the expensive facilities the U.S needs to export its new energy bounty.
We made 611% on the position in less than a year.
That kind of gain turns a modest investment of $10,000 into $71,100, a cash profit of $61,100.
What would you do with an extra $61,000 this year?

Making 324% Gains on the Bitcoin Boom
The recent cryptocurrency boom is one of the biggest wealth-creation events in modern history.
My readers and I were right there profiting from it.
In 2017, I recommended Bitcoin Services, a small company that mines the popular cryptocurrency Bitcoin.
We made 324% on the position… in less than two months!

Making 253% Gains on the Drone Boom
As you read this, the world is in the midst of a "drone boom."
The growth of unmanned planes that can fly themselves (or be flown by an operator on the ground) is growing by leaps and bounds.
Drones are such big assets to the military because they keep human personnel out of harm's way.
My readers and I were on to this boom very early. In 2013, we bought shares of Elbit Systems, one of the world's leading drone makers.
As of early 2018, we'd more than tripled our money.

"…I feel financially secure for the first time ever!"
By getting to the biggest opportunities first and helping regular people make big money, I've received letters of thanks from folks like Jennifer S:
"Thank you, Matt., Because of your EXCELLENT Newsletter, my sister and I were able to keep our business intact during this down trend in the economy… and keep several people employed. Things are looking better now & I don't see how we could have gotten to this point without you."
And Mike A. wrote in to say:
"Matt, THANK YOU! You have helped me … and as a result I feel financially secure for the first time ever!"
And Alexander V. wrote:
"I love your services. I am 5 years away from retirement and appreciate your 80% win rates."
And Bob S. wrote in with these words of thanks:
"Keep up the excellent work on our behalf. I currently am involved with another service that while more costly doesn't hold a candle to your standards."
How to Join Our "Club"… RISK FREE
If getting to the world's biggest investment opportunities FIRST and making triple-digit gains sounds good to you, here's how to join our "club."
Investment Opportunities costs $99 for one full year.
Considering everything you get, I think it's a great bargain:
12 Monthly Issues of Matt McCall's Investment Opportunities:  Every month, I'll send you a full issue that details what I believe are the world's biggest investment opportunities. Inside our issues, you'll find our latest investment recommendations, our current portfolio… expert insight from my large list of contacts… and insight you won't find anywhere else.
While we typically stick to U.S.-listed stocks, we know it's a big world out there with lots of opportunities. We'll invest in stocks, commodities, real estate, bonds, gold, and other assets. But all of our recommendations are easily purchased in regular online brokerage accounts.
To give you an idea of what to expect, I'm currently focusing most of my time and energy on mega-trends like blockchain, the legalization of marijuana, Artificial Intelligence, gene editing, the Internet of Things, and electric vehicles.
Special Readers-Only Reports: In these in-depth "situational" reports, I'll devote 12–36 pages to world-changing business and technological trends that are set to deliver triple-digit gains to investors.
Urgent position updates: Although we follow a monthly publishing schedule, I'll send you timely updates if something major is happening with one of our positions.
The Investment Opportunities Owner's Manual: This short, easy-to-read manual explains my approach to the market… how I find opportunities… the right way to buy and sell stocks… and lots of other key ideas that will help you make big returns without taking big risks.
And that's just the beginning.
I'm confident you can see that $99 is a great bargain.
I think that's an incredible deal for what you get.
And the best part is, my publisher and I are not asking you to commit to anything. We'd like you to take the next 30 days to decide whether or not you want to keep your subscription.
That should give you plenty of time to review my work. If you decide Investment Opportunities isn't right for you, just give us a call. We'll be happy to issue you a full refund. You'll risk nothing.
Simply click the button below to get started immediately.



Matt McCall
Editor, MoneyWire