January saw a new monthly record for venture capital investments in crypto startups. (Nearly $5 billion!) If you missed it, no problem – because the trend's going strong in February…with a mega-round of funding going to Polygon (CCC:MATIC-USD).
Polygon just sold a cool $450 million of its MATIC crypto to Sequoia Capital India. (Yes, that Sequoia.)
Why would these legendary VCs drop almost half a million dollars on crypto? For those of us outside of Silicon Valley, it's important to keep in mind that crypto projects are not just attracting trillions of dollars – they're attracting the best talent, too.
Polygon itself just poached YouTube's Global Head of Gaming, Ryan Wyatt, to a similar role at Polygon Studios. For most tech workers, that kind of jump would have felt unthinkable even five years ago. But today, crypto projects not only have a fun, community garden vibe – they can be more financially attractive than Big Tech, too:
"A high-performing 25-person crypto company can now credibly claim that the compensation packages they're offering are breaking even against Google in terms of value and liquidity after one year instead of seven or eight because they include a token component."
– Dan McCarthy, Talent Partner at crypto investment firm Paradigm
It's getting a lot harder to dismiss crypto as a nonsensical market of silly memes. And on the "meme coin" spectrum, Polygon is pretty much at the opposite end from Dogecoin (CCC:DOGE-USD) or Shiba Inu (CCC:SHIB-USD). MATIC has also become a much stronger performer than other crypto giants:
Can MATIC continue to another huge one-year streak…and beyond? Let's take a look at the project and what makes it an intriguing investment.
What is Polygon, Exactly?
Polygon isn't that well known among folks new to the cryptocurrency space, but it's achieving huge adoption in its target market: Web3 developers.
The goal is to become the Amazon Web Services (AWS) of Web3, as Polygon co-founder Sandeep Nailwal likes to put it. AWS is the big profit driver at Amazon, so that's a pretty admirable goal! And so far, Polygon has attracted 7,000 crypto projects to its Layer 2 sidechains of Ethereum (CCC:ETH-USD).
"If you think of the main Ethereum blockchain as a 'highway,' sidechains are 'side roads' that can help unload some of the traffic on the main highway during rush hour," writes Luke Lango in his January report on Polygon for the Crypto Investor Network.
These days, Ethereum is like the priciest toll road you can think of: Its "gas fees" are ringing up at $70 or more to trade on a decentralized crypto exchange (DEX) like Uniswap (CCC:UNI-USD), as the network tends to get congested.
This creates a scalability problem for developers who might otherwise want to build in the #1 crypto ecosystem. So, instead, you can use one of Polygon's sidechains, which are:
Interoperable – Connect with other Ethereum sidechains "without ever sacrificing on security," says Polygon.
Cheaper – By Polygon's calculations, it's saved these 7,000 projects an average of $140 million in gas fees each day!
Faster – Polygon says it can handle 65,000 transactions per second (TPS), with a two-second confirmation time. That compares to 15 TPS and 13 minutes to confirm on Ethereum!
"Probably 70%-80% of the startups that we run into in crypto are using Polygon today," said Sequoia India's managing director in announcing its investment.
Polygon is everywhere among established apps, too: from crypto wallets MetaMask and Trust Wallet (CCC:TWT-USD)…to the NFT marketplace OpenSea…to Uniswap and its clones like SushiSwap (CCC:SUSHI-USD)…to stablecoin platforms Aave (CCC:AAVE-USD) and Curve (CCC:CRV-USD). And it's not hard to see why.
What's Next for Polygon?
There are three projects in the works in the Polygon ecosystem that are especially cool.
The third coolest is Polygon Nightfall 3, which lets you make private transactions on Ethereum (and still saves you on exorbitant fees).
Buying and selling on the blockchain isn't quite like sending your buddy money for pizza on Venmo – you can't just turn it to private mode. That's just not what the blockchain does…until someone like Polygon launches a zero knowledge (ZK) protocol.
With Nightfall 3, you can use the Ethereum network "in private mode," and "all the information required to perform a private transfer exists with clients and does not rely on any off-chain third party." (Don't worry, "invalid blocks" can still be challenged if you run into anyone shady while exchanging a crypto or NFT.)
The second coolest project is the brave new world of sports memorabilia on Polygon.
When Steph Curry set a new record for three-pointers in December, he commemorated it by minting an NFT on Polygon: digital art representing the shoes he'd been wearing, which your avatar could wear in Decentraland (CCC:MANA-USD), The Sandbox (CCC:SAND-USD), and Gala Games (CCC:GALA-USD) metaverses.
Now, Sports Illustrated is bringing nine of its most classic magazine covers to the Polygon network as NFTs, too.
"A rare 'Greatest Play That Never Was' fantasy NFT artwork piece" depicting NFL running back Emmitt Smith, wide receiver Jerry Rice, and linebacker Dick Butkus will also be available. And if you remember the iconic covers with Mia Hamm, Wayne Gretzky, or Muhammad Ali… soon you can own them on Polygon.
These collectibles are all the rage: NFTs were a $17 billion business last year alone – and Steph Curry's December collection sold out in two minutes: 2,974 pairs (representing his career total), at $333 a pop! Now with Polygon, the multi-chain compatibility brings a lot more flexibility to the NFT industry.
And potentially the coolest of all is the prospect of ditching Mark Zuckerberg and Jack Dorsey for a decentralized social media platform – where users run the show.
Alexis Ohanian, co-founder of Reddit and currently a VC, invested $200 million towards "gaming properties and social media platforms built on Polygon's scalable infrastructure."
The foundation of any social-media app is a "social graph" of all your posts, shares, reactions, and comments. On Facebook, Twitter, Reddit, etc., all of the data sits inside a "walled garden" – for them to monetize how they want. On the blockchain, you could mint – and own – your social activity as an NFT.
Today, with Polygon, Aave's team is developing a decentralized version of Twitter using its Lens Protocol. Similarly, CyberConnect is building social graph infrastructure for Web3 in the Polygon ecosystem, on Ceramic Network.
If you weren't already sure what's the big deal with Web3, now you know. We can own and control our own data, living our lives – and making money – online on our own terms. Polygon is doing its part to make that happen.
On the date of publication, Ashley Cassell did not have (either directly or indirectly) any positions in the securities mentioned in this article. The opinions expressed in this article are those of the writer, subject to the InvestorPlace.com Publishing Guidelines. To have more news from The New Digital World sent to your inbox, click here to sign up for the newsletter.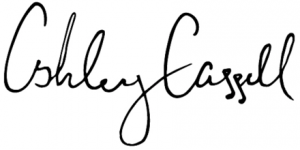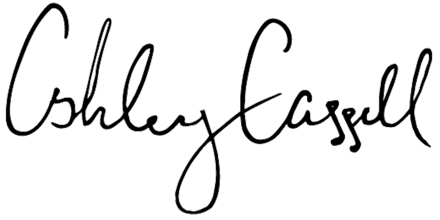 Ashley Cassell
Contributing Editor, The New Digital World