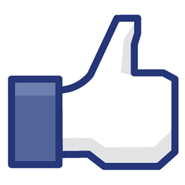 The Facebook (NASDAQ:FB) IPO might have been a giant bust, with some advisers urging investors not to touch the stock for months — but that doesn't affect everyday users of the website who want to simply log in and socialize — and those users are as active as ever.
Sure, Facebookers complain every time Mark Zuckerberg and friends unleash a new layout or … well, anything new, but the recent Timeline feature actually is said to have increased user engagement, especially for brand pages.
But one group shouldn't be complaining at all: marketers. Facebook pages don't just provide marketing for companies — it provides free marketing. The kind of traffic and branding that social media can provide often gets overlooked, as it can't really be quantified on a balance sheet. One way for investors to get a feel for the impact, though, is to look at how many times fanatic users feel so strongly about a product that they are compelled to give it a little thumbs-up in the form of a "like" on its Facebook page.
For instance, Coca-Cola (NYSE:KO), which made the top five last year, and the ever-popular Disney (NYSE:DIS) were high in the rankings, with a respective 42 million and 36 million fans, according to PageData's top 30 list. But doing even better were these five most "Facebook famous" stocks: