#3 – Peer-to-Peer Lending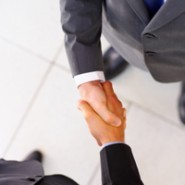 If you don't have confidence in your own abilities or think striking out on your own is too risky, how about investing in your peers? There are a numerous peer-to-peer lending sites out there, including Prosper, Lending Club and others.
How do they work? Essentially, you are the bank and your fellow Americans are the borrowers of small sums. You front the cash and get paid back with interest! Of course, like a CD this is an illiquid investment and you can't get the cash back right away if you need it in an emergency. But with typical return rates of 7%-10% annually, there is much higher incentive. Then again, there is also the risk of default — and fees the portals take off the top. But done right, P2P lending can be highly lucrative.
What's more, if you invest in borrowers with a worthy cause, you can be sure that your loan is making someone's life better at the same time it's enriching your bank account.