Coins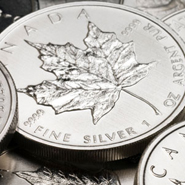 If you decide you do want to gather some gold, straight bullion may not be the best way to go. Instead, rare coins offer a unique preposition: two-fold valuation. Value can come from the rarity of a certain coin, along with melt value. A gold coin is worth its weight in gold, literally.
The Federal Trade Commission says to expect to hold your investment for 10 years before possibly realizing profit, but that's hardly an unreasonable horizon for longer-term investors. The problem is that while a stock's value is determined by the market, a coin's is determined by an expert — and that can lead to false claims about worth, grade and so on.
On top of that, even if the value of the metal — whether gold or something else — goes up over time, the value of the coin itself may not, and could actually offset the metal's appreciation if demand begins to wane.
Investing in coins requires quite a bit of research, although that is — or should be — true for any investment. Most retail investors lack exposure and expertise for the investment to really pay off. Coins are often overgraded, many dealers have limited knowledge about rare coins and the buyer's charge can eat away profits.
Plus, it can take a long time to sell coins, and even buying them, particularly at an auction, is quite time consuming.