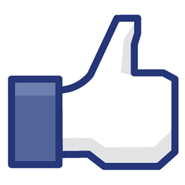 Social media company Facebook (NYSE:FB) might be all about monetization lately, but it's still literally giving away some of its services.
Facebook pages don't just provide marketing for companies, for instance — they provide free marketing.
At the same time, the impact of a strong social media presence can't be reduced down to a dollar amount. One way to get a sense of how effective such no-cost promotion can be, though, is quite simple: Look at how many times users feel so strongly about a product that they are compelled to give it a little thumbs-up in the form of a "like" on its Facebook page.
Of course, this is far from a straightforward game. Sometimes, one company owns countless artists, products and services that each have their own Facebook pages — and their own loyal followings.
With that in mind, we took a look at PageData's top 30 list of the most-liked pages and tallied up the 10 most "Facebook-famous" stocks. Take a look: