#3: Short Time Span from Idea to Execution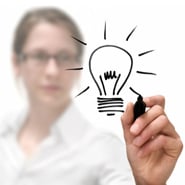 Just because you thought of a great idea — or worse, heard about one on TV — doesn't mean it's going to work right now.
Looking back, some of my worst trades occurred when I thought of an idea, became too excited about it, and put it to work right away. This is almost always a sign that greed has replaced critical thinking.
It's better to miss a trade due to slowness now and again rather than taking hits through undisciplined entry points.