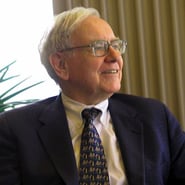 2013 might rightfully be called the year of the "Clash of the Gurus" to anyone watching the news. The biggest is the very public slugfest between activist investors Bill Ackman and Carl Icahn over nutritional supplements company Herbalife (NYSE:HLF). Ackman is short 20 million shares of Herbalife at last count, and Icahn is long at least 14 million.
Taking a slightly lower profile than Icahn, Third Point's Daniel Loeb also took an anti-Ackman long position of more than 8 million shares, though he reportedly slightly reduced that position in February.
Ackman and Icahn's faceoff on CNBC got as close to something from the Jerry Springer Show as two Wall Street titans in suits can get, with each essentially calling the other a liar. One of these guys is going to be wrong in a big way, and it's going to cost their investors a fortune.
I recommend you run as far away from Herbalife as you can right now — you don't want to get caught in a nasty war of attrition between two masters of the universe — and instead go after these three solid dividend-paying stocks being accumulated by well-known gurus: