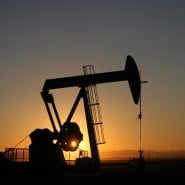 It turns out, bigger isn't always better. At least when it comes to energy stocks.
The prevailing idea used to be that, to be successful, an energy stock had to control every part of the cycle — from the wellhead to the gas tank. Becoming integrated was the key to dominance and shareholder returns.
Large energy firms bolted on acreage, pipelines, gathering systems, refineries and retail outlets to beef up across the various "streams" of the energy world … all in an effort to maximize profits and reduce costs.
Well, with smaller independents like Range Resources (RRC) eating the large integrated firms' lunch, the name of game these days is "little." Spinoffs and asset sales are now the norm for the former giants, and that's helping in the returns department as several leaner and meaner energy stocks are finally producing stellar results once again.
So who exactly is getting the picture these days? Here are five energy stocks that are trimming down the right way: