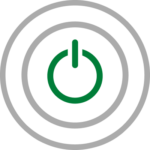 Energy Stocks
Energy consists of substances or elements that create power for everyday uses, such as oil, light, electricity, or wind. Not all energy is made the same, however. Energy from crude oil can emit harmful emissions, while electricity offers a much cleaner source of power. Tesla is leading the way in creating minimal amounts of emissions with its electric vehicles, while Exxon Mobil harnesses emissions-emitting oil to power internal combustion engine (ICE) vehicles.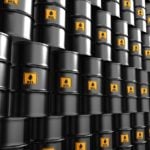 Investors can expect continued outperformance among these oil companies as we move through the first half of 2023.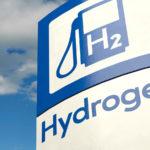 Hydrogen stocks could be some of the most explosive stories of 2023. So, here are seven such companies investors may want to own now.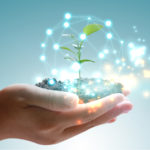 With climate change and geopolitical dynamics forcing a major rethink, the paradigm shift bodes well for clean energy stocks to buy.
Recent Energy Stocks Articles
These high potential green penny stocks are positioned for long-term gains as clean energy becomes a more lucrative investment trend.
While Chinese EV solutions firm U Power inked a seemingly compelling deal with Japan's Quantum Solutions, UCAR stock faces high risks.
These high potential penny stocks are ready to blowup in the not-so-distant future as the markets start picking up the pace again.
These top energy stocks for high returns have tremendous growth potential in the coming years due to industry tailwinds.
MDU Resources (MDU) stock is on the move Thursday alongside news of its spinoff, Knife River, joining the S&P MidCap 400.
When it comes to penny stocks to buy now, be aware of the risks. While some of these little guys can rocket, some will be duds.
As the risk/reward proposition keeps getting less favorable, keep skipping out on QS stock.
QuantumScape might have a promising concept with its "forever battery," but this doesn't necessarily mean QS stock is a worthy buy-and-hold.
For investors seeking high-yield dividend stocks but don't want to budge on safety, these are three options I think are worth considering.
ETRN stock is surging higher following specific language in the debt ceiling deal that would see the completion of the MVP project.
These are the best dividend growth stocks to buy for high total returns in the next five years.
These are the best battery stocks with high growth potential and can deliver at least 100% returns by 2025.
Plug Power (PLUG) stock is climbing higher on Tuesday with investors reacting to its three new plants coming to Finland.
These best battery stocks to wager on boast spectacular long-term potential ahead in line with the proliferation in EV demand
These are the three best tech stocks right now, each offering very compelling entry points for the long-term investor.
These three companies are among the safest stocks for portfolio stability that every investor should consider.
Hydrogen is booming as both a green source of energy and an industrial feedstock for our most important chemicals. Don't miss out on the gains available.
With summer just around the corner, it's time to look at some of the top energy stocks to own now. For one, we have driving...
The oil industry outlook will be punctuated with geopolitical tension as well as a seesaw between supply and demand.