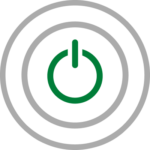 Energy Stocks
Energy consists of substances or elements that create power for everyday uses, such as oil, light, electricity, or wind. Not all energy is made the same, however. Energy from crude oil can emit harmful emissions, while electricity offers a much cleaner source of power. Tesla is leading the way in creating minimal amounts of emissions with its electric vehicles, while Exxon Mobil harnesses emissions-emitting oil to power internal combustion engine (ICE) vehicles.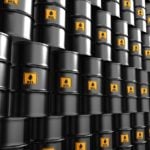 Investors can expect continued outperformance among these oil companies as we move through the first half of 2023.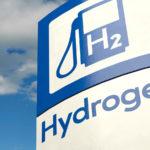 Hydrogen stocks could be some of the most explosive stories of 2023. So, here are seven such companies investors may want to own now.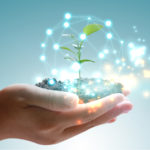 With climate change and geopolitical dynamics forcing a major rethink, the paradigm shift bodes well for clean energy stocks to buy.
Recent Energy Stocks Articles
With the stock market gearing up for a major breakout, there are many potential breakout stocks at this point.
If you're going to invest in risky stocks, it's important for you to first understand your risk tolerance. These names will get you started.
These three high-yield dividend stocks are among the best picks for long-term investors in this uncertain macro environment.
Fluence Energy received a major confidence boost from Goldman Sachs, leading to a big move for FLNC stock.
Many macro trends are becoming more favorable, making this a good time to find undervalued growth stocks to buy.
Carl Icahn is highly bullish on Southwest Gas. Here's what his multiple bets on SWX stock may mean for the natural gas sector.
The best oil and gas stocks to buy are those that have been preparing for the future while times have been good.
With global leaders demanding lower emissions, some of the hottest investment opportunities can be found in renewable energy growth stocks.
The dividend aristocrats each provide consistent income growth over the long-term that those seeking passive income can rely on.
Lithium stocks managed to swing sharply higher on acquisitive sentiments, though the sector also faces significant challenges.
Freyr Battery is looking to partner with four international industry leaders. Here's what this means for FREY stock.
Berkshire Hathaway's famous CEO is clearly enamored with OXY stock, as he keeps adding to his position in Occidental Petroleum.
Nio is offering a comprehensive alternative to Tesla, with leases instead of sales and fast battery swapping stations.
These are the low P/E stocks to buy at current levels for a sharp reversal rally in the coming quarters.
Solar stocks are hot investments, but not every solar company is a winner. However, these seven picks should set you on the right path.
Here are some of the best clean energy stocks to buy spanning the spectrum of large-cap behemoths and inexpensive small-cap names.
These three solid dividend stocks are currently sitting in a sweet spot of the economy, as consumer spending starts to slow.