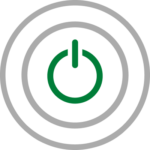 Energy Stocks
Energy consists of substances or elements that create power for everyday uses, such as oil, light, electricity, or wind. Not all energy is made the same, however. Energy from crude oil can emit harmful emissions, while electricity offers a much cleaner source of power. Tesla is leading the way in creating minimal amounts of emissions with its electric vehicles, while Exxon Mobil harnesses emissions-emitting oil to power internal combustion engine (ICE) vehicles.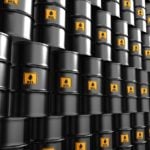 Investors can expect continued outperformance among these oil companies as we move through the first half of 2023.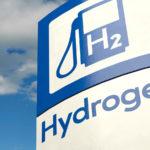 Hydrogen stocks could be some of the most explosive stories of 2023. So, here are seven such companies investors may want to own now.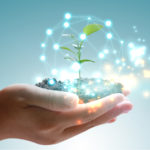 With climate change and geopolitical dynamics forcing a major rethink, the paradigm shift bodes well for clean energy stocks to buy.
Recent Energy Stocks Articles
Are you looking for insights? Here is the millionaire playbook and why insiders are betting big on these three stocks.
Investors should consider unloading these hydrogen stocks to sell. Their fundamentals are quite dubitious and uncertain.
It's time for a crude reality check in determining which oil stocks to sell at this time, offering little upside ahead.
For example, utilities, healthcare, and non-cyclical industries cushion investor portfolios because their business is a staple regardless of the economic cycle.
These energy stocks have slipped out of Wall Street's purview, and snapping them up while they remain under the radar is a great idea.
Suddenly, the boom times are back, and energy companies are again making hay while the sun shines.
When times get tough, investors turn to dividend stocks, particularly Dividend Kings. Rising prices, elevated energy costs, and slowing economic growth mean the one constant...
These dividend stocks to buy for income all represent great total return value. You get the best of both worlds.
There's now another convincing bull case out there for QS stock, but that's not necessarily a reason to jump into a position today.
Amid geopolitical factors reshaping the oil industry, certain companies present enticing opportunities as stocks to buy now.
The comments explaining the reasons for a downgrade are often more valuable than the actual rating and price target placed on a particular stock.
Supply cuts and geopolitical events have prompted high oil price predictions. So, is your portfolio shielded from an "oil shock"?
These three GARP stocks are no-brainer bets offering growth and attractive valuations. Snap them up before they climb higher!
Investors seeking dependable income and upside should buy these dividend stocks yielding 3% or more, the sooner the better
Plug Power can brag about its Georgia hydrogen production plant, but this is an unprofitable business and PLUG stock is a non-starter.
These are three oil stocks to buy if you want to make the most of the economic recovery and a subsequent improvement in oil prices.
Investors often seek dividend stocks for passive income, but some also offer strong growth prospects.
Although Enphase Energy announced rising demand in Australia, ENPH stock is slipping, likely on the complexity of the prospect.
Fusion energy stocks are long-term investments in revolutionary technology that will reshape our world and create massive value.