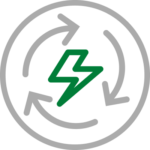 Renewable Energy Stocks
Renewable energy stocks are companies that provide energy from renewable sources. This broad category encompasses many types of green energy and clean technology, including solar and wind power and geothermal heat. It also includes the fast-growing electric vehicle (EV) sector. These stocks are popular among impact investors who have created clean tech-focused ETFs. Some of the sector's most popular names include NextEra Energy, Ormat Technologies, and Tesla, which deals in battery storage and solar energy as well as EVs. The industry has significant potential as the need for renewable energy will only grow.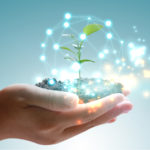 With climate change and geopolitical dynamics forcing a major rethink, the paradigm shift bodes well for clean energy stocks to buy.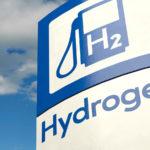 Hydrogen stocks could be some of the most explosive stories of 2023. So, here are seven such companies investors may want to own now.
Recent Renewable Energy Stocks Articles
A shareholder presentation given yesterday by Plug Power's management team has investors in PLUG stock worried today.
With too many unknowns, and questionable rebound prospects, whether or not the market fully goes back from "risk-off" to "risk-on," avoiding QS stock remains the best move.
Although Gautam Adani previously garnered fame as India's richest man, a Hindenburg Research report threatens his reputation.
Could there be a reset in the U.S. residential solar market this year? This and other concerns are weighing heavily on solar stocks today.
With hydrogen a potential $10 trillion market by 2030, here are some of the top hydrogen stocks to own today.
Xylem (XYL) stock is slipping on Monday after the company revealed plans to acquire Evoqua (AQUA) in a $7.5 billion deal.
QS stock popped recently, but always remember that volatile assets are prone to head-fakes and caution could save you from financial loss.
A distilled water shortage is happening in 2023 as several factors are keeping the in-demand product from reaching store shelves.
These electric vehicle companies to watch are trading at multi-year lows in 2022 and erase those losses this year