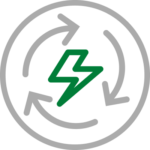 Renewable Energy Stocks
Renewable energy stocks are companies that provide energy from renewable sources. This broad category encompasses many types of green energy and clean technology, including solar and wind power and geothermal heat. It also includes the fast-growing electric vehicle (EV) sector. These stocks are popular among impact investors who have created clean tech-focused ETFs. Some of the sector's most popular names include NextEra Energy, Ormat Technologies, and Tesla, which deals in battery storage and solar energy as well as EVs. The industry has significant potential as the need for renewable energy will only grow.
Dive beyond the electric vehicle headlines and discover the massive upside potential of overlooked lithium stocks to buy.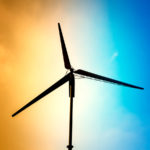 This clean energy presents a perfect opportunity to take advantage of the explosive growth still to come.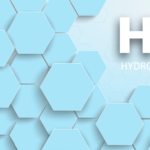 With a projected 30% drop in costs by 2030 and a massive total addressable $1 trillion market, discover the best hydrogen stocks to buy.
Recent Renewable Energy Stocks Articles
These are the penny stocks to buy now for 100% returns in the next few quarters
Equities investors are better off leaving these battery stocks out of their portfolios for both the near and medium term.
Now, a transition to renewables, like solar and wind, is vital. They are expected to replace coal by 2050, and potentially even gas and oil, with more ambitious climate goals.
Recent developments in the clean energy revolution have led to the rise of hydrogen stocks to buy now. You can't miss out on these picks.
Investors should consider unloading these hydrogen stocks to sell. Their fundamentals are quite dubitious and uncertain.
These energy stocks have slipped out of Wall Street's purview, and snapping them up while they remain under the radar is a great idea.
These dividend stocks to buy for income all represent great total return value. You get the best of both worlds.
There's now another convincing bull case out there for QS stock, but that's not necessarily a reason to jump into a position today.
Plug Power can brag about its Georgia hydrogen production plant, but this is an unprofitable business and PLUG stock is a non-starter.
Although Enphase Energy announced rising demand in Australia, ENPH stock is slipping, likely on the complexity of the prospect.
The best undervalued industrial stocks are those that are heavily exposed to strong trends that are likely to intensify in the long term. 
Bottom-fishers should take heed about these seven penny stocks to sell. While each one may at first look like a "buy the dip" opportunity, a closer look suggests further downside ahead.
The excitement surrounding AI advancements further fuels investor interest in these stocks, as technology continues to reshape various industries. 
And it is exactly this correction that presents a prime opportunity to accumulate undervalued solar stocks for the long term.
BE stock is set to continue producing over the long term. With tailwinds on the rise, this is one stock you want to have in your portfolio.
Buying these undervalued stocks right now can pay off tremendously once these fundamentally solid businesses ultimately recover.
NextEra Energy (NEE), Enphase (ENPH), and Solaredge Technologies (SEDG) are the 3 most promising solar stocks investors to buy in 2023.
There are economy-related headwinds that are pushing some consumer discretionary stocks into "F" ratings. You should avoid these names.
These are the small-cap stocks to buy and hold for multibagger returns