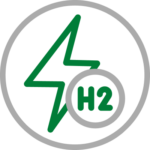 Hydrogen Stocks
Hydrogen stocks are companies involved in hydrogen production. These chemical producers have found a new market in recent years as hydrogen fuel cells have emerged as an important facet of the clean energy boom. Hydrogen is commonly used in fuel cells as a means of generating gas and heat, but it is also used in the processes of refining petroleum and creating fertilizer. Investors seeking exposure to this versatile chemical can gain it through funds such as the Global X Hydrogen ETF. A few of the most popular hydrogen stocks are Plug Power and Bloom Energy.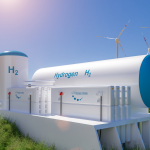 The clean energy revolution is about to kick into hypergrowth mode, and these three hydrogen stocks are ready to soar because of it.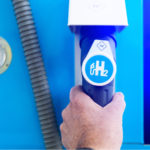 These hydrogen stocks are needle-movers for the budding hydrogen energy space and now might be the time to buy.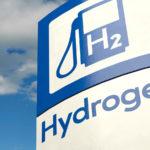 Hydrogen stocks could be some of the most explosive stories of 2023. So, here are seven such companies investors may want to own now.
Recent Hydrogen Stocks Articles
A shareholder presentation given yesterday by Plug Power's management team has investors in PLUG stock worried today.
With hydrogen a potential $10 trillion market by 2030, here are some of the top hydrogen stocks to own today.
Green penny stocks can soar, and several of the stocks that I've listed already have profitable operations.
BE stock has long-term growth potential as Bloom Energy pushes the envelope of clean, efficient hydrogen-production technology.
Plug Power (PLUG) stock is worth checking out on Thursday as one analyst believes the company represents a $10 trillion opportunity.
Although Plug Power has had a rough 2022, an analyst's bullish coverage initiation is bolstering sentiment for PLUG stock.
Hydrogen looks like the fuel of the future, and the hydrogen market may be worth $11 trillion one day. Here are three hydrogen stocks to buy.
Morgan Stanley sees a potential $11 trillion opportunity. So I went hunting for the top hydrogen stock picks for 2023.
Hydrogen stocks may not be doing so well on Tuesday but there's potential for a huge catalyst that could boost shares higher.
With geopolitical pressures weighing heavily on energy security, the best hydrogen stocks to buy now enjoy a cynical catalyst.