Lithium Stocks
Lithium stocks are the companies that deliver one of the most important components of batteries. Lithium mining has emerged as one of the fundamental cornerstones of the EV revolution as it powers the underlying batteries. Companies in the space are engaged in the process of mining the rare meta. Some of the industry's most popular stocks are Albemarle and Lithium Corporation of America.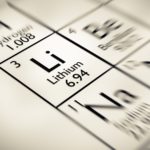 Lithium prices aren't coming down any time soon. So, here are seven of the top no-brainer lithium stocks you may want to own.
Investors seeking cheap lithium stocks to buy should consider these key EV industry suppliers and more diverse plays.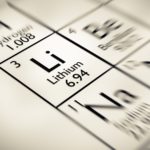 These lithium stocks should pay off big with the rapid expansion in the burgeoning electric vehicle (EV) sphere.
Recent Lithium Stocks Articles
LAC stock is rallying after GM disclosed it would invest $650 million in Lithium Americas to support its move toward electric vehicles.
Expion360 (XPON) stock is falling on Tuesday as investors react to changes in leadership at the lithium-ion battery company.
These electric vehicle companies to watch are trading at multi-year lows in 2022 and erase those losses this year