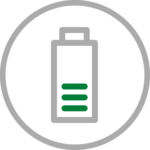 Battery Stocks
Battery stocks are the companies that produce batteries that power electric vehicles and other key products. As demand for EVs has spiked, the need for batteries has risen accordingly. For this reason, many automakers have ventured into the battery-building space. Both Tesla and BYD have invested heavily in expanding their in-house battery production. But other companies deal solely in battery development and production. Some of the industry's most popular names include QuantumScape and Microvast Holdings.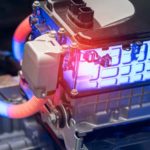 The best battery stocks to buy for the next decade are those with potential for multi-fold growth in demand for EV batteries.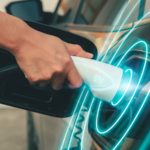 These are the seven best battery stocks to buy on weakness for long-term investors. Their valuations are very attractive.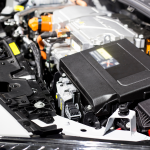 If you are looking for battery stocks to buy and hold, this list will provide you with a great many options for success.
Recent Battery Stocks Articles
Lithium stocks are appealing investments right now as robust fundamental growth is likely to overshadow their recent drawdowns.
Here's why investors can probably wait patiently on the sidelines for a few years before jumping into this name.
Further, supply still can't keep up with demand as global leaders clamor for millions of electric vehicles. So, use the recent weakness as an opportunity in this sector.
Penny stocks offer opportunities with potential for substantial returns, fueling interest in the best picks.
Snapping up these solar stocks can be a very rewarding move after their recent corrections, given their substantial upside potential.
The latest news regarding interest rates is yet another factor that calls into question the merits of speculating in QS stock.
A crowded short-side may suggest squeeze potential with BLNK stock, but further trouble ahead is far more likely.
With a remarkable 30% annual growth expected in the niche by 2030, battery stocks to buy represent excellent long-term bets
ALB stock might look like a good value, but be careful as Albemarle is on the cusp of making a pricey acquisition.
Dive beyond the electric vehicle headlines and discover the massive upside potential of overlooked lithium stocks to buy.
These are the penny stocks to buy now for 100% returns in the next few quarters
Equities investors are better off leaving these battery stocks out of their portfolios for both the near and medium term.
There's now another convincing bull case out there for QS stock, but that's not necessarily a reason to jump into a position today.
Bottom-fishers should take heed about these seven penny stocks to sell. While each one may at first look like a "buy the dip" opportunity, a closer look suggests further downside ahead.
The excitement surrounding AI advancements further fuels investor interest in these stocks, as technology continues to reshape various industries. 
These are the small-cap stocks to buy and hold for multibagger returns
As the commodity cycle gets underway, a special pocket of interest is headed to lithium, making these undervalued lithium stocks a good deal.
Million-maker EV stocks will require time but the potetnial is abundantly clear for investors right now.