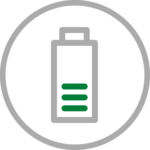 Battery Stocks
Battery stocks are the companies that produce batteries that power electric vehicles and other key products. As demand for EVs has spiked, the need for batteries has risen accordingly. For this reason, many automakers have ventured into the battery-building space. Both Tesla and BYD have invested heavily in expanding their in-house battery production. But other companies deal solely in battery development and production. Some of the industry's most popular names include QuantumScape and Microvast Holdings.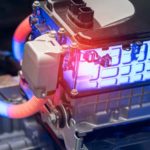 The best battery stocks to buy for the next decade are those with potential for multi-fold growth in demand for EV batteries.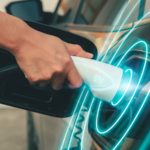 These are the seven best battery stocks to buy on weakness for long-term investors. Their valuations are very attractive.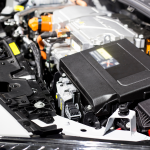 If you are looking for battery stocks to buy and hold, this list will provide you with a great many options for success.
Recent Battery Stocks Articles
Government initiatives should give ENPH stock a long-term boost as Enphase Energy rapidly expands its international operations.
Blink Charging (BLNK) stock is on the move Wednesday after the company announced plans to take on potential naked short sellers.
LAC stock is rallying after GM disclosed it would invest $650 million in Lithium Americas to support its move toward electric vehicles.
Expion360 (XPON) stock is falling on Tuesday as investors react to changes in leadership at the lithium-ion battery company.
American Battery Technology Company has hired several noted industry leaders for its new plant. Here's what this means for ABML stock.
TSLA, ARVL, and RIVN have all developed appealing electric vehicles and all three effectively use technology.
These growth stocks have taken a massive haircut last year and offer a chance for outsized gains in 2023
With too many unknowns, and questionable rebound prospects, whether or not the market fully goes back from "risk-off" to "risk-on," avoiding QS stock remains the best move.
QS stock popped recently, but always remember that volatile assets are prone to head-fakes and caution could save you from financial loss.