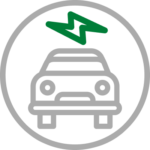 Electric Vehicle Stocks
Electric Vehicles are a subset of the automotive industry, but quickly gaining their own foothold. EVs are quiet, highly economical compared to fuel-based alternatives, and environmentally friendly. Companies like Rivian, Tesla, and Lucid have demanded sky-high valuations for their potential at the forefront of the rapidly growing segment. With that said, almost all legacy car brands are pivoting in some way to electric-based propulsion, considered the future of private transportation.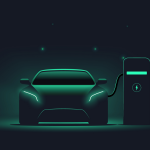 These companies are leading the charge when it comes to the global transition to electric vehicles and moving away from combustion engines.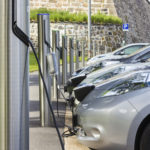 These cheap electric vehicle stocks are the best way to take advantage of the sector's explosive growth in the new year.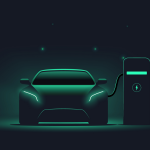 The outlook for EV stocks in 2023 and beyond is becoming supercharged. Here are seven no-brainer EV stocks to give your portfolio a jolt.
Recent Electric Vehicle Stocks Articles
Rivian announced that it would layoff about 6% of its workforce to increase efficiency. Here are investors still betting big on RIVN stock.
Rivian layoffs weighed on RIVN stock in early Wednesday trading, but shares have since turned positive as investors continue buying.
Mullen announced in December that Newgate would receive I-GOs by early January. There is still no update for MULN stock investors.
Shares of Nio are trending downwards today after the Chinese electric vehicle maker reported that its January deliveries fell 12% from a year earlier.
Blink Charging (BLNK) stock is on the move Wednesday after the company announced plans to take on potential naked short sellers.
After Tesla's Street-beating earnings results, some folks might be tempted to load up on TSLA stock, but there are reasons to be cautious.
Still vulnerable to a reversal in sentiment, holding off on TSLA stock remains the best move.
EV stocks are back on the upswing. While the industry is promising, not all EV companies are created equal, and these seven are worth selling today.
NIO stock is rallying on rising hopes the Chinese EV maker experiences a growth resurgence, but numerous factors could bring it to a halt.
LAC stock is rallying after GM disclosed it would invest $650 million in Lithium Americas to support its move toward electric vehicles.
Lucid Motors (LCID) stock is in the news Tuesday as investors react to a Morgan Stanley new price target for the company's shares.
Expion360 (XPON) stock is falling on Tuesday as investors react to changes in leadership at the lithium-ion battery company.
With the EV sector struggling amid economic pressures and heightened competition, the Arrival layoffs only underscore the dangers.
TSLA, ARVL, and RIVN have all developed appealing electric vehicles and all three effectively use technology.