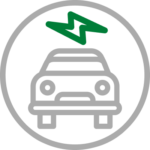 Electric Vehicle Stocks
Electric Vehicles are a subset of the automotive industry, but quickly gaining their own foothold. EVs are quiet, highly economical compared to fuel-based alternatives, and environmentally friendly. Companies like Rivian, Tesla, and Lucid have demanded sky-high valuations for their potential at the forefront of the rapidly growing segment. With that said, almost all legacy car brands are pivoting in some way to electric-based propulsion, considered the future of private transportation.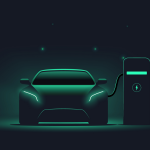 These companies are leading the charge when it comes to the global transition to electric vehicles and moving away from combustion engines.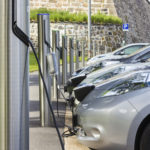 These cheap electric vehicle stocks are the best way to take advantage of the sector's explosive growth in the new year.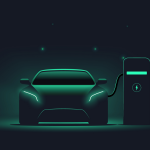 The outlook for EV stocks in 2023 and beyond is becoming supercharged. Here are seven no-brainer EV stocks to give your portfolio a jolt.
Recent Electric Vehicle Stocks Articles
With a continued focus on disruptive technologies and start-up firms, Wood's holdings tend to be of stocks that, while high growth, are also unprofitable and unpredictable.
In fact, EV sales are projected to account for up 18% of total auto sales in 2025 and an estimated 60% of total sales by the end of the decade. This offers substantial growth potential and value creation for market leaders.
MULN stock is in the red, despite the company announcing that it had delivered its first ten Class 3 trucks, or Mullen THREEs.
Nio stock is on the rise Thursday as investors react to reports that the company was holding discussions with Mercedes-Benz.
Besides progress with the China-based EV maker's global expansion efforts, another catalyst may help to make XPEV stock a 'high-flier.'
Just because you're interested in EV-related stocks doesn't mean you have to go with one of the car or truck manufacturers. 
Penny stocks offer opportunities with potential for substantial returns, fueling interest in the best picks.
These are the speculative stocks to buy for robust returns in the next few months
Investing in EV stocks right now means tapping into a market that has the potential to exponentially grow.
Even though Mullen Automotive now qualifies for EV tax credits, MULN stock is still more trouble than it's worth.
Upgrade your EV investment portfolio with these three EV stocks to buy and two EV stocks to sell and cut your losses.
TSLA stock is in focus after a Deutsche Bank analyst cut his Tesla third-quarter delivery forecast to 440,000 vehicles from 455,000 vehicles.
Investors don't seem to like what they see with Mullen's open letter to shareholders today, as the MULN stock price dips.
Although Lucid Group announced a milestone achievement with its new facility, LCID stock still presents a credibility challenge.
Swiss bank UBS launched coverage of CHPT stock with a "buy" rating. UBS expects ChargePoint to be boosted by huge demand for chargers.
Electric vehicle (EV) stocks are on the rise Wednesday as a couple of pieces of news give the shares a boost this morning!
Blink Charging shares are rising higher as investors in BLNK stock react to the EV charging company installing new chargers.
Faraday Future stock is falling on Wednesday after the EV company announced an at-the-market equity offering program for FFIE shares.
A crowded short-side may suggest squeeze potential with BLNK stock, but further trouble ahead is far more likely.