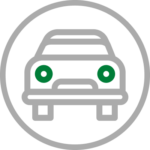 Automotive Stocks
Automotive stocks are companies that specialize in the sale, maintenance, and enhancement of vehicles. Automotive brands have been around practically as long as the stock market itself and have earned their fair share of investor interest. Car brands are well-known and easily recognizable, making many of them mainstays in their specialties. With electric vehicles quickly growing in popularity, the auto industry remains constantly at the edge of growth and development.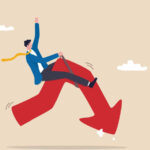 EHang Holdings Ltd (NASDAQ:EH) represents a new kind of EV stock. It leads the Urban Air Mobility sector in China with its autonomous aerial vehicle...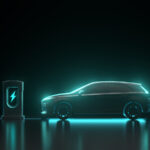 With the global EV market expected to surpass more than $1.5 trillion by 2030, these three EV stocks are poised for outsized returns.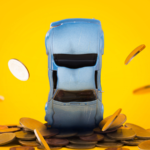 There are plenty of EV charging stocks to sell but these 3 look particularly troubled based on recent information.
Recent Automotive Stocks Articles
Investors in the flying car, or eVTOL market, may be looking at EHang and EH stock right now, but does it fit within one's portfolio?
Investors in EV leader Tesla may be getting more cautious, with TSLA stock underperforming the market over the past week.
Rivian Automotive appears to be taking market share from Tesla. So, for best results, just be patient and confident with RIVN stock.
Chinese electric vehicle (EV) stocks are up on Friday as investors react to reports of changing regulations in the country.
These are the penny stocks to buy now for 100% returns in the next few quarters
As countries gear up for EV manufacturing, several EV companies are set to benefit from the transition.
After reporting earnings today, shares of VFS stock sunk more than 10% as investors exited VinFast along with early SPAC insiders.
These 3 EV stocks to sell are losers in a market with high competition. Get out now before you crash and burn with them.
Although Mullen Automotive revealed an encouraging purchase agreement, investors have seen this story before with MULN stock.
Nio stock is on the move Thursday after the EV company announced a new smartphone that owners of its vehicles and sync together.
Joby Aviation is on a quest to advance flying-car technology, and you can participate in this exciting industry with a stake in JOBY stock.
In the EV race, Lucid Group has among the highest growth potential and upside, but with a lot of risk, which isn't necessarily a positive.
Once seen as speculative, these stocks are now gaining traction as a tangible part of the future of transportation.
Some headlines in the financial press are scary, but Li Auto's outstanding EV delivery data should provide comfort to LI stock investors.
Controversial stocks are the market's newsmakers, and these stocks generate controversy in spades - but which are worth buying?
Cathie Wood is in buying mode with Archer Aviation once again, buying nearly 250,000 shares of ACHR stock in her latest buy.
Discover the top EV charging stocks fueling the electric future and offering incredible long-term expansion ahead.
Here are the three EV stocks to buy now that are ready for a breakout. Add them to your portfolio before they become expensive.
These top EV stocks will deliver great long-term growth for any investor seeking substantial total returns.