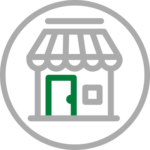 Retail Stocks
Retail stocks are companies that operate and sell finished goods via physical storefronts, often in direct competition with e-commerce businesses. Retailers are also largely dependent on the health of the greater economy for strong earnings figures. Some of the biggest retailers by market capitalization include the likes of Target, Costco, and Walmart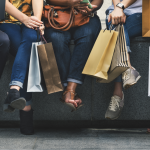 Investors seeking undervalued retail stocks to buy should consider where consumers are most likely to continue to spend.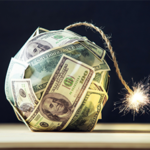 With economic and monetary dynamics forcing a rethink in retail stocks, it's time for investors to abandon the most vulnerable.
Recent Retail Stocks Articles
Dividend stocks are a hedge against volatile markets. Here are seven dividend stocks that you should buy now before you regret missing out.
PDD stock should appeal to investors seeking an international investment with a powerful runway for growth.
Incoming CEO Chris Cocks hopes to turn around the toy maker's fortunes with digital content and licensing deals. HAS stock fell 6% overnight.
Chewy (CHWY) stock is heading higher on Friday after getting a bullish upgrade and price target increase from Wedbush.
These three high-growth stocks are worth holding onto, despite this relatively uncertain market facing all investors this year.
WEN stock traders should worry less about takeover talk, and focus on Wendy's firm financials, tasty yield and share buybacks.
Shares of embattled retailer Bed Bath & Beyond are surging again today. BBBY stock is moving 10% higher on little news.
Despite spiking on the layoff news, it's too soon to say a recovery for GOOG stock is starting to take shape. Continue to take a "wait and see" approach.
Short sellers collected significant profits last year, beating out the S&P 500. Here are five short squeeze stocks with high CTB fees.
Wayfair (W) stock is on the move Monday and it could be investors preparing for a short squeeze of the e-commerce company's shares.
JD.com was in the crosshairs of Chinese government authorities, but more business-friendly policies would likely lift JD stock in 2023.
Shares of W stock are soaring today, following an announcement of sweeping job cuts and a restructuring plan management is enacting.