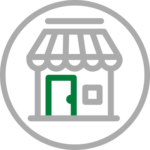 Retail Stocks
Retail stocks are companies that operate and sell finished goods via physical storefronts, often in direct competition with e-commerce businesses. Retailers are also largely dependent on the health of the greater economy for strong earnings figures. Some of the biggest retailers by market capitalization include the likes of Target, Costco, and Walmart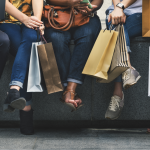 Investors seeking undervalued retail stocks to buy should consider where consumers are most likely to continue to spend.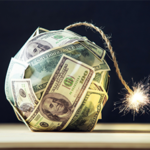 With economic and monetary dynamics forcing a rethink in retail stocks, it's time for investors to abandon the most vulnerable.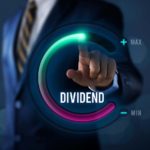 Rising interest rates have made certain dividend stocks a landmine. Steer clear of disaster and pick up these two safe alternatives.
Recent Retail Stocks Articles
The IPO market in 2023 has been anything but hot. After a record-breaking year in 2021, the appetite for new listings has cooled down significantly,...
These e-commerce stocks have significant market share in their core markets and are increasing free cash flow.
Macy's, Best Buy and Walgreens Boots Alliance are three retail stocks to sell in 2023 before the damage is done.
Chico's stock is rocketing higher on Thursday after Sycamore Partners agreed to acquire CHS for $7.60 per share in a $1 billion deal.
Shares of GME stock are in the spotlight after GameStop appointed Ryan Cohen as CEO, President, and Chairman, effective immediately.
Peloton (PTON) and lululemon (LULU) will market each other's offerings to their customers. PTON stock is climbing on the news. 
Small investors still holding GME stock hope the man who led them into the name can turn the game retailer around.
Undervalued blue-chip stocks make more sense than ever as the tech sell off causes a pivot into more conservative shares.
'Priced for perfection' and/or headed toward disaster, these are the seven consumer stocks to sell right now.
AI continues to be a long-term opportunity for investors; here are two AI stocks to own for the long haul and one to avoid in the short term.
Not all e-commerce stocks are winners. Investors should be cautious when looking at these three e-commerce stocks.
While the broader market has been resilient, many individual stocks remain choppy. Thus, these seven stocks will add much-needed ballast.
Today's impressive move in COST stock has some investors wondering whether Costco stock is still worth buying here.
After AMZN was sued by the Federal Trade Commission and 17 states, an investment manager believes that the resolution could help AMZN stock. 
AMC Entertainment is expected to incur a substantial loss of income this year. So, buying AMC stock could become a money-losing proposition.
Investors tend to closely watch which Cathie Wood stocks are bought and sold as she has history of generating big returns in her ETFs.
These growth stocks can be expected to continue outperforming the broader market, especially once the Fed signals an end to rate hikes.
AMC stock is advancing 2% after Taylor Swift announced that her documentary/concert film would be released globally.