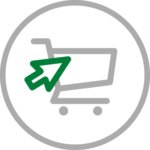 E-Commerce Stocks
E-commerce stocks are businesses that function via the online sale of goods. Direct-to-consumer e-commerce companies have grown tremendously over the past 20 years, often pushing out many defunct retailers in the process. With businesses like Amazon, eBay and Alibaba largely dominating the market, e-commerce is still considered an industry with a substantial runway for growth.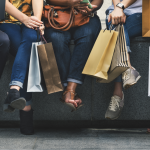 Investors seeking undervalued retail stocks to buy should consider where consumers are most likely to continue to spend.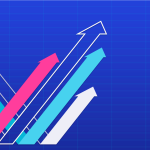 The technicals on e-commerce stocks corroborate the fundamental thesis. They've likely bottomed and are ready to re-accelerate.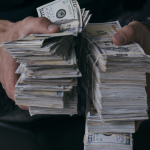 Stocks that will make you a millionaire by 2030. Growth stocks that are trading at undervalued levels and have sound business fundamentals and positive industry tailwinds.
Recent E-Commerce Stocks Articles
If you are looking for dividend stocks to sell, you have come to the right place. Here are three companies that are batting secular tailwinds.
As the e-commerce giant makes some generic medicines more accessible, AMZN stock deserves to run much higher this year.
Now that we're getting an idea of what the market holds for us this year, we can make a fair estimate of F-rated stocks to sell this month.
These metaverse stocks to buy are pushing the needle for the burgeoning metaverse space
Companies that lose money even though revenue is growing run unsustainable businesses and are the tech stocks to sell.
ContextLogic (WISH) layoffs are on the way as the company behind the Wish e-commerce platform cuts 17% of its workforce.
My verdict on GOOG stock today: keep an eye on it, but hold off buying.
Wall Street is paying Apple (AAPL) stock particular attention lately ahead of the company's Q4 earnings. Are Apple layoffs coming this week?
PDD stock should appeal to investors seeking an international investment with a powerful runway for growth.
Incoming CEO Chris Cocks hopes to turn around the toy maker's fortunes with digital content and licensing deals. HAS stock fell 6% overnight.
Chewy (CHWY) stock is heading higher on Friday after getting a bullish upgrade and price target increase from Wedbush.
These three high-growth stocks are worth holding onto, despite this relatively uncertain market facing all investors this year.
Despite spiking on the layoff news, it's too soon to say a recovery for GOOG stock is starting to take shape. Continue to take a "wait and see" approach.