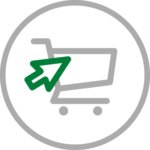 E-Commerce Stocks
E-commerce stocks are businesses that function via the online sale of goods. Direct-to-consumer e-commerce companies have grown tremendously over the past 20 years, often pushing out many defunct retailers in the process. With businesses like Amazon, eBay and Alibaba largely dominating the market, e-commerce is still considered an industry with a substantial runway for growth.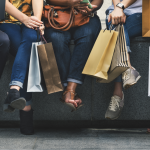 Investors seeking undervalued retail stocks to buy should consider where consumers are most likely to continue to spend.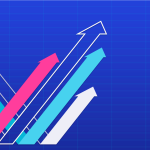 The technicals on e-commerce stocks corroborate the fundamental thesis. They've likely bottomed and are ready to re-accelerate.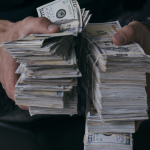 Stocks that will make you a millionaire by 2030. Growth stocks that are trading at undervalued levels and have sound business fundamentals and positive industry tailwinds.
Recent E-Commerce Stocks Articles
Yesterday's top stock might be today's loser as we exit a very tough September - but these ten companies are ones to watch for 2023.
Amidst this ever-evolving landscape, three companies stand out as beacons of forward-thinking progress and visionary leadership.
One way to spot potential opportunity is by tracking insiders. After all, when it comes to insider stocks to buy, insiders know best.
However, he has smaller positions in dozens of other stocks that attract less attention from the media.
APRN stock has been a horrible stock to own since its 2017 IPO, but the worst is now over. It's Marc Lore's Wonder Group's problem now.
E-commerce is in the beginning stages of a rebound. Here are three stocks to buy to exploit the trend, which is gaining momentum.
Blue Apron stock is heading higher on Friday as Wonder Group offers to buy the company for $13 per share of APRN in a $103 million deal.
The IPO market in 2023 has been anything but hot. After a record-breaking year in 2021, the appetite for new listings has cooled down significantly,...
These e-commerce stocks have significant market share in their core markets and are increasing free cash flow.
Peloton (PTON) and lululemon (LULU) will market each other's offerings to their customers. PTON stock is climbing on the news. 
AI continues to be a long-term opportunity for investors; here are two AI stocks to own for the long haul and one to avoid in the short term.
Not all e-commerce stocks are winners. Investors should be cautious when looking at these three e-commerce stocks.
After AMZN was sued by the Federal Trade Commission and 17 states, an investment manager believes that the resolution could help AMZN stock. 
Investors tend to closely watch which Cathie Wood stocks are bought and sold as she has history of generating big returns in her ETFs.
These growth stocks can be expected to continue outperforming the broader market, especially once the Fed signals an end to rate hikes.
Growth stocks are tentatively looking stronger as a result of the latest Fed rate decision to hold interest levels steady.
Rising interest rates mean profits matter, and these dominant growth stocks are producing profitable growth.
However, amidst this economic conundrum, the Chinese government is displaying acumen. Hence, they are initiating steps to effectively revitalize the market with a discerning eye on the stock market.
Amazon is getting ready for the AI market with a new investment that will hopefully help AMZN stock in the years to come.