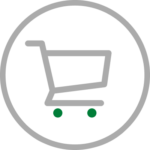 Consumer Discretionary Stocks
Consumer discretionary stocks refer to a wide range of consumer goods and services generally considered non-essential. These include car manufacturers, luxury goods, hospitality companies, and more. Many of the biggest retailers fit into the consumer discretionary umbrella. As such, especially when the economy is strong, consumer discretionary stocks tend to shine.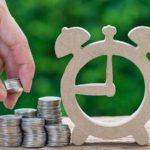 These long-term stocks are essential for crafting a balanced portfolio that'll consistently generate high returns for decades.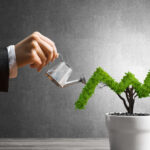 When it comes to investing, growth is the name of the game. You want to grow your portfolio by getting the best stocks you can find.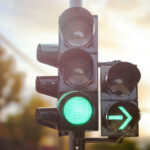 The Street often wants retail investors to ignore promising stocks while the "big money" buys shares. Here are three forgotten stocks to buy. 
Recent Consumer Discretionary Stocks Articles
Traditional metrics might suggest that UAL stock is underpriced, but consider United Airlines' headwinds before hitting the 'buy' button.
Among the speculative meme stocks that saw incredible runs in recent years, AMC stock could be among the most risky right now.
These are the penny stocks to buy now for 100% returns in the next few quarters
Early-stage stock investing is tricky, but these seven companies present compelling upside potential alongside viable fundamentals
There are plenty of EV charging stocks to sell but these 3 look particularly troubled based on recent information.
Among such stocks that have weathered market uncertainty in the past, blue-chip stocks tend to outperform. I think the same principles will apply during the next crash.
Will Shopify benefit from a partnership with a famous rival? SHOP stock investors are counting on it - and they'll probably win in the end.
As countries gear up for EV manufacturing, several EV companies are set to benefit from the transition.
After reporting earnings today, shares of VFS stock sunk more than 10% as investors exited VinFast along with early SPAC insiders.
These 3 EV stocks to sell are losers in a market with high competition. Get out now before you crash and burn with them.
Although Mullen Automotive revealed an encouraging purchase agreement, investors have seen this story before with MULN stock.
Recent reports highlighting sky-high failure to deliver numbers for AMC stock have some investors looking at naked short selling.
Outside investors are always looking for clues related to stocks, and insider buying and selling is seen as a reliable indicator of sentiment within companies.
Bed Bath & Beyond is about to eliminate all remaining shares on Sept. 30. This means that investors have one week to sell BBBYQ stock.
Nio stock is on the move Thursday after the EV company announced a new smartphone that owners of its vehicles and sync together.
Rock and Roller George Thorogood would like all three alcohol stocks because they represent his best-selling song.  
However, investors sometimes search for more daring options that offer future massive return potential.
While there are some telecom companies that are doing well, the Portfolio Grader really dings these companies as telecom stocks to sell.
Each of these seven dividend stocks to buy has a high (5% or more), sustainable yield, and trades at a favorable price