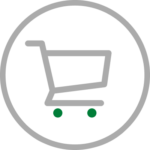 Consumer Discretionary Stocks
Consumer discretionary stocks refer to a wide range of consumer goods and services generally considered non-essential. These include car manufacturers, luxury goods, hospitality companies, and more. Many of the biggest retailers fit into the consumer discretionary umbrella. As such, especially when the economy is strong, consumer discretionary stocks tend to shine.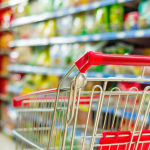 Offering steady yields and long-term appreciation potential, add these seven consumer stocks to buy and hold to your watchlist.
Recent Consumer Discretionary Stocks Articles
MULN stock is having trouble staying above $1, and Mullen Automotive's rate of cash burn should worry any and all prospective investors.
Retail investors can snap up little-known stocks before they soar because fund managers often shy away from buying such companies.
There are many stocks Harvard is betting on. These are three of the endowment fund's favorite and largest positions.
These are the reasons for Tesla stock worth to be $1,000, with the company likely to see healthy growth as it expands globally.
Many consumer stocks have sold off recently as the economy weakens. These three household name stocks are worth buying into this weakness.
Retail investors are betting on a short squeeze for Bed Bath & Beyond. Here's why it makes more sense to bet against BBBYQ stock.
With Rivian Automotive introducing a cheaper drive unit for the retail market, the news lifted the otherwise troubled RIVN stock.
Here are some compelling Dow stocks to buy if you believe the market may be on the cusp of a relief rally this summer.
These under-the-radar EV stocks will soon catch up with the red-hot market. Here's why you don't want to miss out.
Even a successful trade show can't help Mullen Automotive achieve real growth. Here's why MULN stock is past the point of no return.
Here are three EV charging stocks all long-term investors may want to consider as ways to play the electrification trend.
Nikola is about to be delisted from the Nasdaq. Here's why the company's attempt to save itself won't make NKLA stock a buy.
The EV industry has received renewed inflows of government money and interest from consumers. Here's what to expect for the rest of 2023.
BBBYQ stock is in focus amid continued talks of a short squeeze. Next week, Bed Bath & Beyond's bankruptcy sale process will begin.
Most of the Walgreens (WBA) layoffs will affect workers at its two main offices. The retailer has huge legal liabilities.
Nikola, launched to build a battery-operated semi truck, is now trying to build them from hydrogen fuel cells but it is running out of cash.
Appreciate (SFR) stock is rising higher on Friday with heavy trading despite a lack of news from the luxury brand marketplace company.
Discover surprising short-squeeze opportunities and the top stocks for short squeezes in this comprehensive guide.
The verdict here is pretty cut-and-dry. Now more than ever, MULN stock is a clear-cut "avoid" situation.