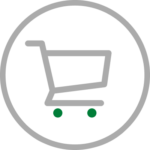 Consumer Discretionary Stocks
Consumer discretionary stocks refer to a wide range of consumer goods and services generally considered non-essential. These include car manufacturers, luxury goods, hospitality companies, and more. Many of the biggest retailers fit into the consumer discretionary umbrella. As such, especially when the economy is strong, consumer discretionary stocks tend to shine.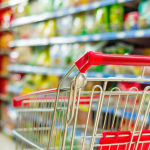 Offering steady yields and long-term appreciation potential, add these seven consumer stocks to buy and hold to your watchlist.
Recent Consumer Discretionary Stocks Articles
Short squeeze stocks are all over Wall Street in the wake of the regional banking crisis. Which names should you keep an eye out for?
AMC stock is in focus after AMC Entertainment CEO Adam Aron tweeted out the company's robust food and beverage sales. Can it gain steam?
All eyes are on LCID stock, as the electric vehicle company has disclosed a recall for 637 of its 2022 and 2023 Lucid Airs.
Mullen Automotive is working on producing a supercar called the Mullen GT. Here's why this news isn't helping MULN stock rise.
Mullen has confirmed that it expects to deliver its Class 1 electric vehicle cargo van to RMI by the end of Q1, or March 31.
Indecisive NIO stock traders are still assessing Nio's newly announced cooperative supply and research agreement.
Walmart (WMT) stock is a hot topic among traders on Monday as they prepare for the company's upcoming 2023 Investment Community Meeting.
For now, "wait and see" with MULN stock. Check out and re-assess the situation from time to time, but don't run out and make it a buy.
With rising competition potentially limiting their chances of reaching big success, consider it best to steer clear of these seven EV stocks to sell.
These three solid dividend stocks are currently sitting in a sweet spot of the economy, as consumer spending starts to slow.
These three Warren Buffett stocks are excellent options for all long-term investors seeking stable returns over time.
With the U.S. and Chinese gambling sectors growing rapidly, now is a good time for investors to look for hot gaming stocks to buy.
These companies all utilize multiple technologies that are part of the Fourth Industrial Revolution, making them great tech stocks to buy.
If you believe electric vehicles will change the world, here are the three EV stocks to keep an eye on, while they trade at a discount.
Although Mullen Automotive typically attracted speculative interest, even the gamblers appear tired of MULN stock.
An analyst issued a warning about XPEV stock as fierce competition in the EV industry could put pressure on XPeng's margins this year.
The cost to borrow GameStop shares has been rising steadily all week. Another GME stock short squeeze may be on its way.
Bed Bath & Beyond is selling shares and warrants, and might enact a reverse share split, but these measures probably won't save BBBY stock.
With emerging markets expected to do well in the long-term and tech names outperforming, look for tech stocks to buy in emerging markets.