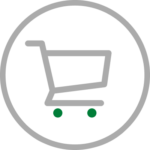 Consumer Discretionary Stocks
Consumer discretionary stocks refer to a wide range of consumer goods and services generally considered non-essential. These include car manufacturers, luxury goods, hospitality companies, and more. Many of the biggest retailers fit into the consumer discretionary umbrella. As such, especially when the economy is strong, consumer discretionary stocks tend to shine.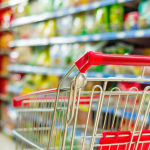 Offering steady yields and long-term appreciation potential, add these seven consumer stocks to buy and hold to your watchlist.
Recent Consumer Discretionary Stocks Articles
Priced for perfection at 49.5 times earnings, and at risk of pulling back severely on any bit of future disappointment, it's best to continue treading carefully with TSLA stock.
PDD stock should appeal to investors seeking an international investment with a powerful runway for growth.
All eyes are on LCID stock following speculation that Saudi Arabia's Public Investment Fund may acquire the remainder of the company.
Investors appear to be pricing in a number of bullish catalyst into MULN stock today, but is that the right move in this environment?
Incoming CEO Chris Cocks hopes to turn around the toy maker's fortunes with digital content and licensing deals. HAS stock fell 6% overnight.
Chewy (CHWY) stock is heading higher on Friday after getting a bullish upgrade and price target increase from Wedbush.
These three high-growth stocks are worth holding onto, despite this relatively uncertain market facing all investors this year.
With key issues not quite yet in the rearview mirror, steering clear of NIO stock continues to be best move to make.
Here are three stocks to sell with used car prices plummeting sharply so far this year. Two of these companies may go bankrupt.
TSLA stock is rising following the release of its fourth-quarter earnings report. CEO Elon Musk remains the largest shareholder of Tesla.
FUV stock might head toward zero this year as Arcimoto quickly burns through cash but delivers very few vehicles.
Helbiz has been on a superhuman quest to drive up HLBZ stock. Can it really beat Mr. Market forever, though?
TSLA stock is surging this morning after the electric vehicle (EV) maker reported stronger-than-expected fourth-quarter results.
Southwest Airlines (LUV) stock is falling on Thursday following a massive $800 million hit to its net income in Q4 2022.
A Mizuho analyst called Nio the strongest of the three Chinese luxury electric car makers, but it is not yet profitable.