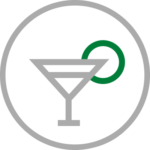 Restaurant Stocks
Restaurant stocks are publicly traded companies that operate food vendors of various shapes and sizes. Restaurants remain a difficult business to enter with the majority failing within their first year, largely due to fluctuations within the greater economy -- people tend to eat out more when their other finances are in order. With that said, there remain some strong publicly traded restaurant businesses that have stood the test of time, like Chipotle, McDonald's, and many more.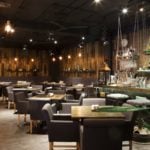 With Covid-19 pandemic fears fading and more people eager to socialize with others, these are the best restaurant stocks to buy.
Recent Restaurant Stocks Articles
Despite stocks' generally positive outlook, there are still many overvalued stocks to sell at this point. Here are seven of them.
WEN stock traders should worry less about takeover talk, and focus on Wendy's firm financials, tasty yield and share buybacks.
The bear market delivered a terrible blow to the best growth stocks. But these seven names have what it takes to turn things around.
Organizational changes at Wendy's may be a response to macroeconomic challenges, but they're boosting WEN stock today.
Wall Street sees gains ahead for these under the radar growth stocks that have fallen on hard times coming out of the global pandemic.
With fears about a deep recession rapidly diminishing, stocks within these most promising industries should be off to the races soon.
A blend of value and growth defines the best sectors to invest in for 2023. These three sectors best fit the definition.
These Dividend Stock Picks for 2023 will be a great investment next year just as they are during every other year. Here are 2023's best.