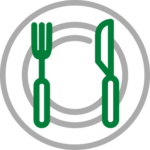 Food Stocks
The food sector refers to the wider swathe of companies that produce everything from pre-packaged food products to agricultural goods like bread, fruits, and vegetables. The industry was worth $11.3 trillion in 2021 and will likely only continue to grow. The industry is considered stable, although specific industries within the broader food category may experience economy-related turbulence.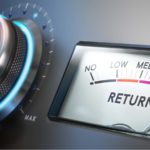 However, investors sometimes search for more daring options that offer future massive return potential.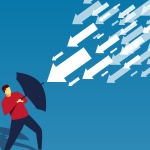 For example, utilities, healthcare, and non-cyclical industries cushion investor portfolios because their business is a staple regardless of the economic cycle.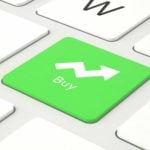 Finding undervalued retirement stocks can help you build a solid nest egg for what will likely be a longer retirement
Recent Food Stocks Articles
Neptune Wellness Solutions stock is falling hard on Friday after the company announced a public offering for shares of NEPT.
As the U.S. stock market kicks off the year on a positive note, it's crucial to identify which stocks to avoid.
J.M. Smucker recently announced its most significant acquisition in its history. The Smucker-Hostess deal isn't a slam-dunk win.  
When times get tough, investors turn to dividend stocks, particularly Dividend Kings. Rising prices, elevated energy costs, and slowing economic growth mean the one constant...
Instacart starts trading today after years of flirting with going public. Here's what investors need to know about CART stock.
These companies are well-known and have proven themselves to be resilient over the years and able to withstand a market crash.
Although a successful IPO for Arm boosted sentiment for the Instacart debut, CART stock still faces significant questions.
Canopy Growth (CGC) stock is rising higher on Friday after the cannabis company announced it would cease funding BioSteel Sports Nutrition.
These are the most undervalued consumer stocks for investors to buy to exploit the continued resiliency of U.S. consumer spending. 
Here are three of the top total return picks for long-term investors seeking a mix of dividend income and growth right now.
No matter how harsh the environment gets, these blue-chip stocks have fortress balance sheets and sticky businesses that can withstand anything.
Turn a humble $500 into gold with top stocks to buy at this time potentially embracing the long game of investing
Dividend stocks are those that take some percentage of their income and pass it on to shareholders.
While the Instacart IPO is one of the most hotly anticipated public market debuts, CART stock also carries significant concerns.
J.M. Smucker (SJM) stock is falling on Monday after the food and beverage company announced a massive $5.6 billion acquisition.
Retailers tend to feel the sting of a recession more acutely than other companies because of their relationship to consumer shopping behavior.
2023 is nearing an end, but these stocks stand to gain in the next few months after seeing a substantial summer beatdown.
Many investors who are fearing the worst are starting to fortify their portfolios with recession-proof stocks. Historically, recessionary periods tend to see the stock market...