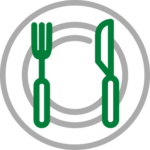 Food Stocks
The food sector refers to the wider swathe of companies that produce everything from pre-packaged food products to agricultural goods like bread, fruits, and vegetables. The industry was worth $11.3 trillion in 2021 and will likely only continue to grow. The industry is considered stable, although specific industries within the broader food category may experience economy-related turbulence.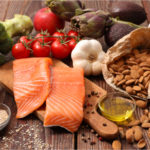 While most stocks were down in 2022, these food stocks provided excellent dividends and growth for those interested in food processing.
Recent Food Stocks Articles
Blue Star Foods (BSFC) stock is rallying higher on Monday as investors prepare for its presentation at the ClearThink IR Virtual Live event.
Short sellers collected significant profits last year, beating out the S&P 500. Here are five short squeeze stocks with high CTB fees.
APRN stock holders have banded together to create a petition against naked short selling. Here's what you need to know.
NuZee (NUZE) stock is on the move Thursday after the company announced a new partnership with single-serve coffee company Malu.
Rising egg prices were a fixture in last week's CPI report, up more than 60% in just a year. Why is the cost of eggs climbing?
Blue Apron (APRN) stock has investors excited on Friday as the company's shares increased above the $1 NYSE minimum requirement.
Once the shorts are able to get out, you don't want to be stuck holding APRN stock. Know when to sell before you play.
Very Good Food (VGFC) stock is rising higher on Thursday even after the company defaulted on an $8 million loan to Waygar.
These stocks to short can generate significant profits for investors, as they are all tremendously overvalued at this point.