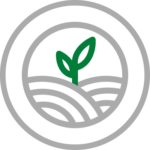 Agriculture Stocks
Agriculture stocks are companies that specialize in the harvesting of grown commodities, such as grain, sugar, livestock, and more. This may also include businesses that produce agricultural machinery, fertilizer, and other inputs used in the production of agricultural goods. Agriculture is a traditionally stable industry and has outperformed the greater S&P 500 over the past year.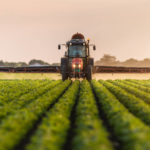 Climate change is playing right into the hands of the agriculture industry. These are the seven best agriculture stocks to benefit.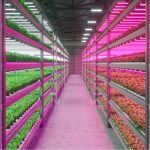 Here are the best vertical farming stocks to buy following a deep correction that has decoupled stock values from fundamental demand.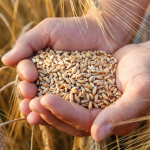 These wheat stocks to buy are excellent wagers to ride the tailwinds in the sector and benefit from the potential shortages ahead.
Recent Agriculture Stocks Articles
Trimble has announced a new $3 billion joint venture with AGCO, and that news has shares of TRMB stock on the rise today.
These undervalued penny stocks have high top-line growth and sticky businesses that'll eventually bring these stocks to new highs.
Farmmi (FAMI) stock is sliding on Monday after the Chinese agricultural products company announced a reverse stock split.
Cannabis stocks re seeing renewed interest and these seven look like reasonable buys as resceduling approaches for weed.
The best undervalued industrial stocks are those that are heavily exposed to strong trends that are likely to intensify in the long term. 
Canopy Growth (CGC) stock is rising higher on Friday after the cannabis company announced it would cease funding BioSteel Sports Nutrition.
AgriFORCE Growing Systems (AGRI) stock is rocketing higher on Friday as the agriculture technology company's shares see heavy trading.
Dividend stocks are those that take some percentage of their income and pass it on to shareholders.
So, what are some of the best up-and-coming penny stocks to buy right now? Take a look at these seven. Very attractive in terms of valuation and growth potential, each one is a strong opportunity at today's prices.
Other than Nvidia, here are three promising must-own Nasdaq stocks to buy over the remainder of 2023 and into 2024.
Undervalued large-cap stocks with their long-term growth stories still intact can be a safe haven for investors.
AgriFORCE Growing Systems (AGRI) stock is rising higher on Monday after the company announced details for its next shareholder meeting.
Save Foods (SVFD) stock is rocketing higher on Monday with heavy trading despite a lack of news from the food treatment company.
Agriculture stocks look appealing as prices rise and the global population grows. Plus, these three pay dividends.
With geopolitical tensions worsening and thus impacting global food supply, these are the best agriculture stocks to consider.
AppHarvest (APPH) stock is taking a beating on Monday morning after the company filed for Chapter 11 bankruptcy protection.
The WEAT ETF is the talk of Wall Street after wheat prices briefly rose on news that Russia is backing out of the Black Sea grain deal.
Dividend investing is a success strategy that juices your portfolio returns when you buy stocks with a long history of raising their payout.