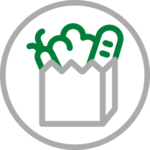 Consumer Staples Stocks
Consumer staples are companies that produce basic necessities people buy every day. This includes businesses that specialize in the manufacturing or distribution of food and beverages, personal hygiene, and more. These companies are generally considered noncyclical and will enjoy growth independent of wider economic circumstances. Procter and Gamble, Coca-Cola, and General Mills are some of the major players in the sector.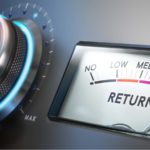 However, investors sometimes search for more daring options that offer future massive return potential.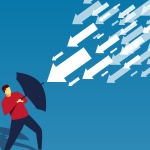 For example, utilities, healthcare, and non-cyclical industries cushion investor portfolios because their business is a staple regardless of the economic cycle.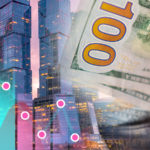 Undervalued stocks are not just found in older industries; rather, many can be found in emerging spaces as well.
Recent Consumer Staples Stocks Articles
Neptune Wellness Solutions stock is falling hard on Friday after the company announced a public offering for shares of NEPT.
As the U.S. stock market kicks off the year on a positive note, it's crucial to identify which stocks to avoid.
J.M. Smucker recently announced its most significant acquisition in its history. The Smucker-Hostess deal isn't a slam-dunk win.  
When times get tough, investors turn to dividend stocks, particularly Dividend Kings. Rising prices, elevated energy costs, and slowing economic growth mean the one constant...
Cannabis stocks re seeing renewed interest and these seven look like reasonable buys as resceduling approaches for weed.
Instacart starts trading today after years of flirting with going public. Here's what investors need to know about CART stock.
The best undervalued industrial stocks are those that are heavily exposed to strong trends that are likely to intensify in the long term. 
Finding undervalued retirement stocks can help you build a solid nest egg for what will likely be a longer retirement
These companies are well-known and have proven themselves to be resilient over the years and able to withstand a market crash.
Although a successful IPO for Arm boosted sentiment for the Instacart debut, CART stock still faces significant questions.
Canopy Growth (CGC) stock is rising higher on Friday after the cannabis company announced it would cease funding BioSteel Sports Nutrition.
AgriFORCE Growing Systems (AGRI) stock is rocketing higher on Friday as the agriculture technology company's shares see heavy trading.
These are the undervalued retail stocks to buy as they represent attractive companies poised to deliver better numbers.
These are the most undervalued consumer stocks for investors to buy to exploit the continued resiliency of U.S. consumer spending. 
Here are three of the top total return picks for long-term investors seeking a mix of dividend income and growth right now.
No matter how harsh the environment gets, these blue-chip stocks have fortress balance sheets and sticky businesses that can withstand anything.
Turn a humble $500 into gold with top stocks to buy at this time potentially embracing the long game of investing
There are approximately 38 stocks to buy whose corporate names include the word "Brands." These three make sense to own.