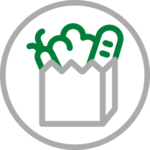 Consumer Staples Stocks
Consumer staples are companies that produce basic necessities people buy every day. This includes businesses that specialize in the manufacturing or distribution of food and beverages, personal hygiene, and more. These companies are generally considered noncyclical and will enjoy growth independent of wider economic circumstances. Procter and Gamble, Coca-Cola, and General Mills are some of the major players in the sector.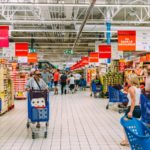 Consumer staples stocks are a strong bet in this market. As it falls, picking up shares becomes an increasingly good idea.
Recent Consumer Staples Stocks Articles
These three high-quality, blue-chip stocks all provide investors with significant defensive characteristics.
If you envision a strong future for plant-based foods - and if you like to collect dividend payments - INGR stock deserves your attention.