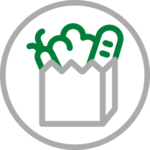 Consumer Staples Stocks
Consumer staples are companies that produce basic necessities people buy every day. This includes businesses that specialize in the manufacturing or distribution of food and beverages, personal hygiene, and more. These companies are generally considered noncyclical and will enjoy growth independent of wider economic circumstances. Procter and Gamble, Coca-Cola, and General Mills are some of the major players in the sector.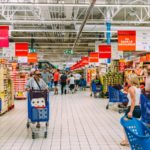 Consumer staples stocks are a strong bet in this market. As it falls, picking up shares becomes an increasingly good idea.
Recent Consumer Staples Stocks Articles
Short sellers collected significant profits last year, beating out the S&P 500. Here are five short squeeze stocks with high CTB fees.
APRN stock holders have banded together to create a petition against naked short selling. Here's what you need to know.
NuZee (NUZE) stock is on the move Thursday after the company announced a new partnership with single-serve coffee company Malu.
The hot stocks for tomorrow include Procter & Gamble, the ARKK ETF and AMC Entertainment. Here's why we're watching them now.
Rising egg prices were a fixture in last week's CPI report, up more than 60% in just a year. Why is the cost of eggs climbing?
Calyxt (CLXT) stock is rocketing higher on Tuesday after the company signed an all-stock merger agreement with Cibus Global.