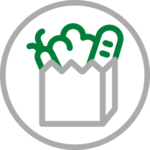 Consumer Staples Stocks
Consumer staples are companies that produce basic necessities people buy every day. This includes businesses that specialize in the manufacturing or distribution of food and beverages, personal hygiene, and more. These companies are generally considered noncyclical and will enjoy growth independent of wider economic circumstances. Procter and Gamble, Coca-Cola, and General Mills are some of the major players in the sector.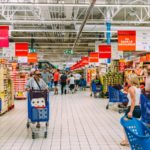 Consumer staples stocks are a strong bet in this market. As it falls, picking up shares becomes an increasingly good idea.
Recent Consumer Staples Stocks Articles
Blue Apron (APRN) stock has investors excited on Friday as the company's shares increased above the $1 NYSE minimum requirement.
Once the shorts are able to get out, you don't want to be stuck holding APRN stock. Know when to sell before you play.
Large-cap stocks are the biggest stocks in the stock market. That makes finding the best large-cap stocks a worthy exercise.
Very Good Food (VGFC) stock is rising higher on Thursday even after the company defaulted on an $8 million loan to Waygar.
Wall Street sees gains ahead for these under the radar growth stocks that have fallen on hard times coming out of the global pandemic.
These stocks to short can generate significant profits for investors, as they are all tremendously overvalued at this point.
The long-term outlook of these stocks under $20  to buy and hold forever is very strong. Investors should consider these names.
Investing in safe high-yield dividend stocks is a good way to protect yourself as the economy slips closer to a recession.
Add these undervalued value stocks to your buy list. They still remain cheap and will remain in favor this year.