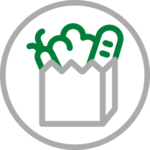 Consumer Staples Stocks
Consumer staples are companies that produce basic necessities people buy every day. This includes businesses that specialize in the manufacturing or distribution of food and beverages, personal hygiene, and more. These companies are generally considered noncyclical and will enjoy growth independent of wider economic circumstances. Procter and Gamble, Coca-Cola, and General Mills are some of the major players in the sector.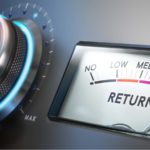 However, investors sometimes search for more daring options that offer future massive return potential.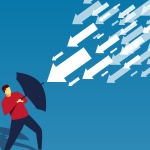 For example, utilities, healthcare, and non-cyclical industries cushion investor portfolios because their business is a staple regardless of the economic cycle.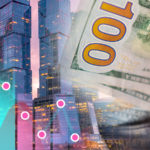 Undervalued stocks are not just found in older industries; rather, many can be found in emerging spaces as well.
Recent Consumer Staples Stocks Articles
Dividend stocks are those that take some percentage of their income and pass it on to shareholders.
These three basic materials stocks to buy will benefit a great deal from the energy revolution and the electrification of transportation. 
While the Instacart IPO is one of the most hotly anticipated public market debuts, CART stock also carries significant concerns.
J.M. Smucker (SJM) stock is falling on Monday after the food and beverage company announced a massive $5.6 billion acquisition.
With these three bulletproof stocks, investors seek refuge in stable and growth-oriented stocks as the specter of economic downturns looms.
These penny stocks could pop over the coming months as catalysts mount and the climate shifts in their favor.
Retailers tend to feel the sting of a recession more acutely than other companies because of their relationship to consumer shopping behavior.
2023 is nearing an end, but these stocks stand to gain in the next few months after seeing a substantial summer beatdown.
Many investors who are fearing the worst are starting to fortify their portfolios with recession-proof stocks. Historically, recessionary periods tend to see the stock market...
Although high-flying tech startups offer far greater upside potential, for those interested in playing the long game, the best large-cap stocks may be your ticket...
These momentum stocks have been growing their businesses substantially in recent months, and Wall Street is rewarding them accordingly.
So, what are some of the best up-and-coming penny stocks to buy right now? Take a look at these seven. Very attractive in terms of valuation and growth potential, each one is a strong opportunity at today's prices.
A great way to generate income is by investing in the Dividend Aristocrats, which are considered some of the most reliable dividend payers.
These cash cow stocks are must buys for those looking to craft a recession-resistant portfolio amidst choppy market action.
Other than Nvidia, here are three promising must-own Nasdaq stocks to buy over the remainder of 2023 and into 2024.
Consumer staples stocks are appealing to risk-averse investors, and these three offer impressive dividend yields to boot.
A drug scheduling change reportedly recommended by the Department of Health and Human Services has sparked a rally in TLRY stock.