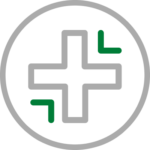 Healthcare Stocks
Healthcare encompasses a wide range of organized services to prevent, treat, and diagnose medical needs and mental illnesses. The $336 billion market is expected to grow at a compound annual growth rate of 8% until 2030, demonstrating the necessity of adequate healthcare. Healthcare companies, ranging from retailer CVS to insurance giant UnitedHealth, provide these services to a massive customer base.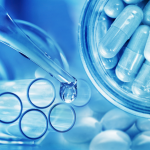 Oil and natural gas stocks are not the only ones to post big gains this year. Several pharmaceutical stocks have rallied 30% or more as sales of their blockbuster medications, including Covid-19 vaccines, supercharge their earnings.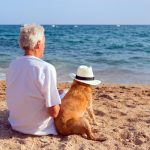 It's an ideal time to look for the best retirement stocks to buy as many stocks trade at massive discounts while the market signals a bottom.
Recent Healthcare Stocks Articles
Quince Therapeutics (QNCX) stock is rocketing higher on Friday after completing an asset sale to Lighthouse Pharmaceuticals.
GeneDx (WGS) stock is taking a beating on Friday after the company revealed a $150 million proposed public stock offering.
ContraFect (CFRX) stock is falling on Friday after the company provided an update on its potential delisting from the Nasdaq Capital Market.
Akanda (AKAN) stock is on the rise Friday as the company's shares continue a rally that started yesterday following an FDA update.
Redhill Biopharma (RDHL) stock is rocketing higher on Friday after getting positive patent news from the USPTO for RHB-204.
LLY stock investors were winners in 2022, and Eli Lilly's expanding pipeline points to possible further gains for patient shareholders.
Cannabis firm Akanda bounced dramatically higher due to an FDA announcement, but traders need to be careful with AKAN stock.
Inhibikase Therapeutics (IKT) stock is falling on Thursday after the company announced a registered direct offering and private placement.
Ocuphire Pharma (OCUP) stock is falling on Thursday after the company posted mixed results from a Phase 2 clinical trial.
Airline stocks, credit card stocks, and vaccine stocks are our focus when it comes to the hot stocks for tomorrow. Here's why.
Sonoma Pharmaceuticals (SNOA) stock is rocketing higher on Wednesday following positive news for its Microcyn Rx products.