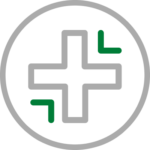 Healthcare Stocks
Healthcare encompasses a wide range of organized services to prevent, treat, and diagnose medical needs and mental illnesses. The $336 billion market is expected to grow at a compound annual growth rate of 8% until 2030, demonstrating the necessity of adequate healthcare. Healthcare companies, ranging from retailer CVS to insurance giant UnitedHealth, provide these services to a massive customer base.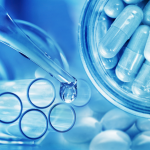 Oil and natural gas stocks are not the only ones to post big gains this year. Several pharmaceutical stocks have rallied 30% or more as sales of their blockbuster medications, including Covid-19 vaccines, supercharge their earnings.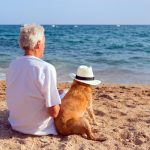 It's an ideal time to look for the best retirement stocks to buy as many stocks trade at massive discounts while the market signals a bottom.
Recent Healthcare Stocks Articles
Some pharma stocks to buy are benefiting from AI, but perhaps none more than these 3 that have developed deep platforms.
Here are some compelling Dow stocks to buy if you believe the market may be on the cusp of a relief rally this summer.
Investors in cannabis company Tilray are in selling mode today, as TLRY stock loses more than 20% of its value on a bond issuance.
Most of the Walgreens (WBA) layoffs will affect workers at its two main offices. The retailer has huge legal liabilities.
Elevation Oncology (ELEV) stock is on the rise Friday with heavy trading despite a lack of news from the pharmaceutical company.
Tilray (TLRY) stock is falling hard on Friday after the company announced details of a $150 million registered direct offering.
EFFECTOR Therapeutics (EFTR) stock is taking off on Friday after the company reported positive data from a Phase 2 clinical trial.
The biotech boom is hot. According to Grand View, it could be worth $2.44 trillion. It's why we have an eye on these top biotech stocks.
Medtronic (MDT) stock is in the news Thursday after the American medical device company announced its acquisition of EOFlow.
Biocept (BIOC) stock is falling hard on Thursday after the company revealed details of a public offering for its shares.
Do you know what a "washing machine" market looks like? If not, look around – because you're in one now. Here's how you can take advantage.
Explore the world of high-risk, high-reward top penny stocks to buy and uncover promising investment opportunities.
Although risky, these biotech stocks with blockbuster potential may skyrocket should regulatory winds favor their therapeutics.
Ocugen has been falling after announcing a new share offering. But that's not the only reason hedge funds are moving away from OCGN stock.
Apexigen (APGN) stock is rising higher on Wednesday following news of a $16 million acquisition deal with Pyxis Oncology (PYXS).
Ocugen (OCGN) stock is falling on Wednesday after the pharmaceutical company revealed details of a public offering for its shares.
PTC Therapeutics (PTCT) stock is taking a beating on Wednesday after the company provided investors with an update on a clinical trial.
Minerva Surgical (UTRS) stock is rising Wednesday despite a lack of news from the surgical and medical instrument manufacturing company.