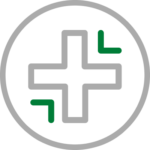 Healthcare Stocks
Healthcare encompasses a wide range of organized services to prevent, treat, and diagnose medical needs and mental illnesses. The $336 billion market is expected to grow at a compound annual growth rate of 8% until 2030, demonstrating the necessity of adequate healthcare. Healthcare companies, ranging from retailer CVS to insurance giant UnitedHealth, provide these services to a massive customer base.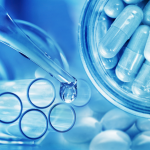 Oil and natural gas stocks are not the only ones to post big gains this year. Several pharmaceutical stocks have rallied 30% or more as sales of their blockbuster medications, including Covid-19 vaccines, supercharge their earnings.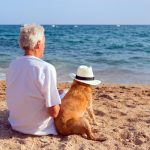 It's an ideal time to look for the best retirement stocks to buy as many stocks trade at massive discounts while the market signals a bottom.
Recent Healthcare Stocks Articles
Short squeeze stocks are all over Wall Street in the wake of the regional banking crisis. Which names should you keep an eye out for?
These best marijuana stocks offer remarkable long-term prospects with U.S. federal legalization looming
Codiak BioSciences (CDAK) stock is falling hard on Monday after the company announced plans for an asset sale through a Chapter 11 bankruptcy.
Unity Biotechnology (UBX) stock is taking a beating on Monday after revealing results from its Phase 2 clinical trial of UBX1325.
These are the low P/E stocks to buy at current levels for a sharp reversal rally in the coming quarters.
NuCana (NCNA) stock is sliding lower on Monday after the company got an unfortunate patent update from the TBA of the EPO.
Coeptis Therapeutics (COEP) stock is climbing higher alongside heavy trading on Monday despite a lack of news from the drug company.
These companies all utilize multiple technologies that are part of the Fourth Industrial Revolution, making them great tech stocks to buy.
Moving forward, CRISPR could revolutionize the way we treat thousands of diseases. The best CRISPR stocks will profit from it.
Allarity Therapeutics (ALLR) stock is sliding lower on Friday after announcing a reverse stock split happening later today.
Investors should certainly avoid these three Nasdaq stocks in trouble, and shorting them could turn out to be very profitable.
Dermata Therapeutics (DRMA) stock is taking off on Friday despite a lack of news from the clinical-stage biotechnology company.
Biotech stocks have the potential for massive profits if their companies are successful in developing drugs that are safe and marketable.
These three stocks appear to be particularly exposed to a potential market crash, and should be on investors' sell lists right now.
Regeneron Pharmaceuticals (REGN) stock is on the rise Thursday after the company released its latest clinical trial data on Dupixent.
Zura Bio (ZURA) stock is on the move Thursday following the clinical-stage biotechnology company's public debut earlier this week.
Cannabis stocks could see higher highs with several key catalysts, creating a potential $100 billion opportunity.
Cidara Therapeutics (CDTX) stock is falling on Thursday despite the immunotherapy company getting positive news from the FDA.