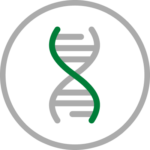 Biotech Stocks
Biotech is defined as using technology to change, manipulate, and harness biological processes in order to fulfill a medical need. The applications of biotech are endless and range from genetically modifying foods to creating vaccines. During the height of the coronavirus pandemic, companies like Moderna and BioNTech utilized biotech to create life-saving vaccines that were distributed across the globe.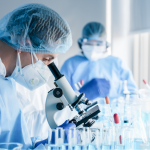 While medical innovations offer tremendous appeal, investors can still get a discount in this sector via undervalued biotech stocks to buy.
Recent Biotech Stocks Articles
Dividend stocks are a hedge against volatile markets. Here are seven dividend stocks that you should buy now before you regret missing out.
Quince Therapeutics (QNCX) stock is rocketing higher on Friday after completing an asset sale to Lighthouse Pharmaceuticals.
ContraFect (CFRX) stock is falling on Friday after the company provided an update on its potential delisting from the Nasdaq Capital Market.
Redhill Biopharma (RDHL) stock is rocketing higher on Friday after getting positive patent news from the USPTO for RHB-204.
LLY stock investors were winners in 2022, and Eli Lilly's expanding pipeline points to possible further gains for patient shareholders.
Inhibikase Therapeutics (IKT) stock is falling on Thursday after the company announced a registered direct offering and private placement.
Ocuphire Pharma (OCUP) stock is falling on Thursday after the company posted mixed results from a Phase 2 clinical trial.
Airline stocks, credit card stocks, and vaccine stocks are our focus when it comes to the hot stocks for tomorrow. Here's why.
Sonoma Pharmaceuticals (SNOA) stock is rocketing higher on Wednesday following positive news for its Microcyn Rx products.
So, what are the best stocks to buy for less than $25 per share? Consider these seven. Each one earns an A rating in Portfolio Grader.
Intelligent Bio Solutions (INBS) stock is rocketing higher on Monday thanks to a new milestone for the biosensor company.
Jaguar Health (JAGX) stock is on the move Monday as investors seek answers to its massive 6,800% gain this morning.