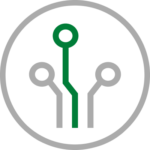 Technology Stocks
Technology has changed the world for the better and consists of using scientific and technical knowledge to create improvements and efficiencies in products or services. People interact with technology every day, such as by sending a text on an Apple iPhone or by taking a ride in a Toyota Corolla. As one of the largest sectors in the world, technology helps create innovative and useful inventions for the betterment of society.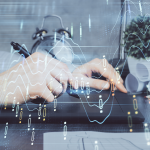 Those who can stomach continued volatility may want to start placing bets on the best tech stocks to buy now.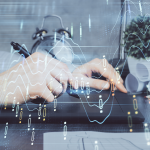 Tech stocks are the best way to invest in the future of technology. In this article, we will discuss three top tech stocks to buy now.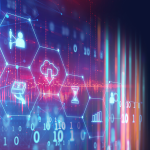 These cheap tech stocks could offer outsized returns for short-term and long-term investors who acquire shares now.
Recent Technology Stocks Articles
Nvidia has made itself both the dominant chip supplier and the operating system for the new AI stacks being built by the Cloud Czars.
But with the entire market selling off sharply, these stocks will drop sharply as investors flee to the real, or perceived, safety of other equities or asset classes.  
Nvidia has been targeted by French authorities in a raid over possible anti-competitive practices. However, NVDA stock is up despite this.
GigaCloud Technology stock is on the move Friday after shares of GCT were called out in a short report from Culper Research.
E-commerce is in the beginning stages of a rebound. Here are three stocks to buy to exploit the trend, which is gaining momentum.
Glimpse in the news Friday following the release of a mixed earnings report and plans to change focus. This has VRAR stock down today!
Antitrust and interest rate worries are driving GOOG stock lower, but whether on strength or weakness, consider it a buy.
The mobile chip maker has announced some promising news lately, but key issues with QCOM stock have not fully gone away.
AMD stock could still make a run for its prior peak price as Advanced Micro Devices continues to release next-generation tech components.
Fortify your portfolio with the best blue-chip stocks to buy offering tremendous long-term upside potential for investors
Consequently, this paints a golden tableau for savvy investors. It's not just the sheer volume but the inherent value of data that matters.
Gaming stocks in 2023 have been all over the map. Here are three growing but not necessarily feeling the love from investors. 
With a continued focus on disruptive technologies and start-up firms, Wood's holdings tend to be of stocks that, while high growth, are also unprofitable and unpredictable.
TradeSmith CEO Keith Kaplan joins us for a special guest issue.
Shares of GME stock are in the spotlight after GameStop appointed Ryan Cohen as CEO, President, and Chairman, effective immediately.
Peloton (PTON) and lululemon (LULU) will market each other's offerings to their customers. PTON stock is climbing on the news. 
Small investors still holding GME stock hope the man who led them into the name can turn the game retailer around.