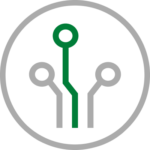 Technology Stocks
Technology has changed the world for the better and consists of using scientific and technical knowledge to create improvements and efficiencies in products or services. People interact with technology every day, such as by sending a text on an Apple iPhone or by taking a ride in a Toyota Corolla. As one of the largest sectors in the world, technology helps create innovative and useful inventions for the betterment of society.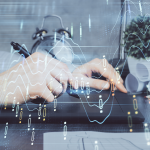 Those who can stomach continued volatility may want to start placing bets on the best tech stocks to buy now.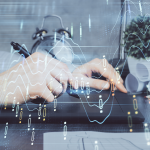 Tech stocks are the best way to invest in the future of technology. In this article, we will discuss three top tech stocks to buy now.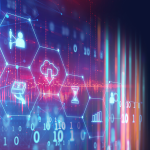 These cheap tech stocks could offer outsized returns for short-term and long-term investors who acquire shares now.
Recent Technology Stocks Articles
As we head into month No. 6, it's nearly time for investors to perform a mid-year checkup. Start early by looking at these stocks to buy.
Here are three top AI stocks long-term investors should consider, whether this AI-related mania continues or not.
If you're investing with a short time horizon, you may want to tread carefully. However, if you have the long-term in mind, consider it still worthwhile to either hold onto or begin building a NVDA stock position.
C3.ai does have a generative AI product, but chasing trends by over-leveraging yourself on AI stock could turn out to be a costly error.
Both institutional and retail investors in Samsara and IOT stock are getting a big boost today from the company's earnings.
AAPL stock is climbing today ahead of the company's upcoming WWDC developer conference. Is the Apple VR headset coming?
MultiMetaVerse is surging today on news that it plans to acquire a stake in TaoMee Group. Here's what this means for MMV stock.
The Trade Desk (TTD) stock is on the move Friday after the company's shares got an upgrade and new price target from Morgan Stanley.
Stratasys (SSYS) stock is taking off on Friday after the 3D printing company received an offer to combine with 3D Systems (DDD).
SentinelOne (S) stock isn't doing so hot on Friday following the release of the company's earnings report for Q1 of fiscal 2024.
These top and best bargain yet undervalued high-growth stocks for June will grow under macroeconomic headwinds to provide high returns.
Better Choice (BTTR) stock is rising higher on Friday after the company announced the introduction of an AI chatbot to assist with sales.
These sleeper stocks to buy don't get much attention but that could and should change, bringing share prices much higher.
Fundamental analysis makes these three undervalued biotech stocks to buy plus they have other catalysts that make them compelling.
The best stocks to buy for AI-driven growth are top-notch names that the Street has not yet or just recently started to embrace.
Cybersecurity continues to be a fast-growing sector wbich makes this a time to find the best cybersecurity stocks to hold forever
Watch out for these safe retirement stocks if you are planning to build a retirement portfolio and sleep like a baby.
Investing for retirement? Here are the best stocks to buy that will ensure steady growth over the long-term.
A member of Nvidia's Board of Directors recently offloaded some shares. Here's why this isn't impacting NVDA stock and isn't likely to.