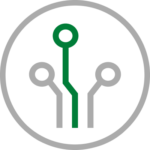 Technology Stocks
Technology has changed the world for the better and consists of using scientific and technical knowledge to create improvements and efficiencies in products or services. People interact with technology every day, such as by sending a text on an Apple iPhone or by taking a ride in a Toyota Corolla. As one of the largest sectors in the world, technology helps create innovative and useful inventions for the betterment of society.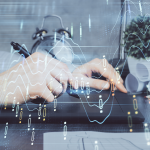 Those who can stomach continued volatility may want to start placing bets on the best tech stocks to buy now.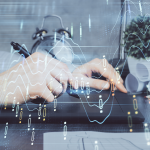 Tech stocks are the best way to invest in the future of technology. In this article, we will discuss three top tech stocks to buy now.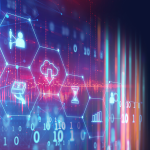 These cheap tech stocks could offer outsized returns for short-term and long-term investors who acquire shares now.
Recent Technology Stocks Articles
Although an AI-based agreement between the U.S. and Europe theoretically bodes well for C3.ai, AI stock remains a challenging prospect.
There are plenty of catalysts for investors to consider when it comes to artificial intelligence stocks, as SOUN stock soars today.
CRM stock could make a big move soon as an activist investor applies pressure on Salesforce to make executive-level changes.
Akerna (KERN) stock is on the move Friday after the company revealed plans to merge with crypto company Gryphon Digital Mining.
Incoming CEO Chris Cocks hopes to turn around the toy maker's fortunes with digital content and licensing deals. HAS stock fell 6% overnight.
INTC stock is tumbling after the company provided dismal guidance. The chipmaker blamed its problems on macroeconomic issues. 
Buzzfeed (BZFD) stock is rising on Friday with heavy trading following reports that the company will use AI to generate content.
These three high-growth stocks are worth holding onto, despite this relatively uncertain market facing all investors this year.
IBM (IBM) layoffs will see the tech company cutting 3,900 jobs, which represents about 1.5% of its workforce, after missing cash estimates.
Alphabet is in the news following monopolistic allegations from the Department of Justice. Not surprisingly, that's weighing on GOOGL stock.
Here's what investors in cloud computing company Snowflake and SNOW stock should consider following Microsoft's earnings.
MSFT stock retreated this morning. after the company reported mixed Q2 results and provided cautious guidance.
Grom Social Enterprises (GROM) stock is falling on Wednesday after the company revealed details of a $3 million private placement.