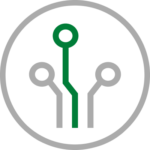 Technology Stocks
Technology has changed the world for the better and consists of using scientific and technical knowledge to create improvements and efficiencies in products or services. People interact with technology every day, such as by sending a text on an Apple iPhone or by taking a ride in a Toyota Corolla. As one of the largest sectors in the world, technology helps create innovative and useful inventions for the betterment of society.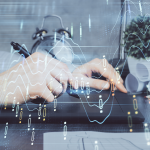 Those who can stomach continued volatility may want to start placing bets on the best tech stocks to buy now.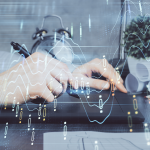 Tech stocks are the best way to invest in the future of technology. In this article, we will discuss three top tech stocks to buy now.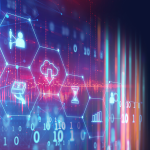 These cheap tech stocks could offer outsized returns for short-term and long-term investors who acquire shares now.
Recent Technology Stocks Articles
Quantum computing may upend modern encryption and bring a new dawn of computing power. Here are 3 quantum computing stocks to watch out for.
WiSA Technologies is finally on the rise after announcing it has regained Nasdaq compliance. Here's what this means for WISA stock.
Looking to invest in the rapidly growing field of cybersecurity? These top cybersecurity stocks to buy have got you covered.
Near Intelligence (NIR) stock is on the move Monday as the company's shares continue to fluctuate following its public debut.
These penny cryptos are highly unattractive bets offering little use cases amidst the ongoing market turbulence.
It has been a tough stretch for growth stocks, but in 2023, there are a few top options long-term investors should consider right now.
NVDA stock might look pricey after an impressive run-up, but you can still keep your eyes on Nvidia as it's a major AI-market competitor.
With the U.S. and Chinese gambling sectors growing rapidly, now is a good time for investors to look for hot gaming stocks to buy.
These companies all utilize multiple technologies that are part of the Fourth Industrial Revolution, making them great tech stocks to buy.
Moving forward, CRISPR could revolutionize the way we treat thousands of diseases. The best CRISPR stocks will profit from it.
These three overvalued tech stocks could enter muddy waters soon due to their steep valuation and recession risks.
Today, investors in MicroVision and MVIS stock are in buying mode, ahead of a key event set for April 14 shareholders may want to note.
Despite the grueling bear market, cybersecurity stocks remain hot, and these three companies are among the best to consider.
Vinco will hold its annual meeting on April 18. BBIG stock shareholders will vote on 12 proposals, including a reverse stock split proposal.
The cost to borrow GameStop shares has been rising steadily all week. Another GME stock short squeeze may be on its way.
Near Intelligence (NIR) stock is a hot topic among traders on Friday as the company's shares just started trading today!
Block (SQ) stock is a hot topic among traders on Friday with a downgrade after the company was targeted in a Hindenburg short report.
FiscalNote (NOTE) stock is on the move Friday after OpenAI picked it as a "trusted partner" to provide information to ChatGPT.