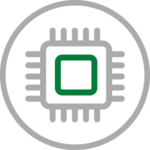 Semiconductor Stocks
Semiconductors serve as the backbone for a plethora of everyday products, such as cars, phones, and computers. Companies like Nvidia and Advanced Micro Devices help design these chips, which are typically comprised of silicon. At its core, a semiconductor conducts more electricity than an insulator, but less electricity than a conductor.
After a brutal bear market, we're on the hunt for non-cyc;lical chip makers on sale. Here are three undervalued semiconductor stocks.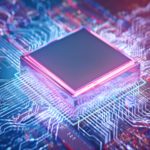 Supply chain issues have been a problem, but these semiconductor stocks should profit from high demand for computers, EVs and more.
Recent Semiconductor Stocks Articles
Today, Altimeter Capital's Brad Gerstner has tapped chipmaker Nvidia for a position as the tech investor loads up on NVDA stock.
Ford, Starbucks and Qualcomm all report earnings, making them three of our hot stocks for tomorrow. Here's how they're setting up now.
Companies that lose money even though revenue is growing run unsustainable businesses and are the tech stocks to sell.
These companies are at a crossroads, switching from 2023 slowdowns to new ventures or business plans. That makes them stocks to watch.
INTC stock is tumbling after the company provided dismal guidance. The chipmaker blamed its problems on macroeconomic issues. 
For investors considering NVDA stock today, it's best to take your time before entering a position. Chances are, a more opportune entry point will emerge this year.
Although Nvidia director Mark Stevens aggressively sold NVDA stock this month, investors will want to digest this news carefully.
How to invest in ChatGPT? Unfortunately, you cannot because the company is not listed, but you can put your capital in these three AI stocks.
The bear market delivered a terrible blow to the best growth stocks. But these seven names have what it takes to turn things around.
So, what are the best chip stocks to buy right now? Consider these seven. Each one earns either an A or B rating in Portfolio Grader.